Breanne's got game
January 4, 2021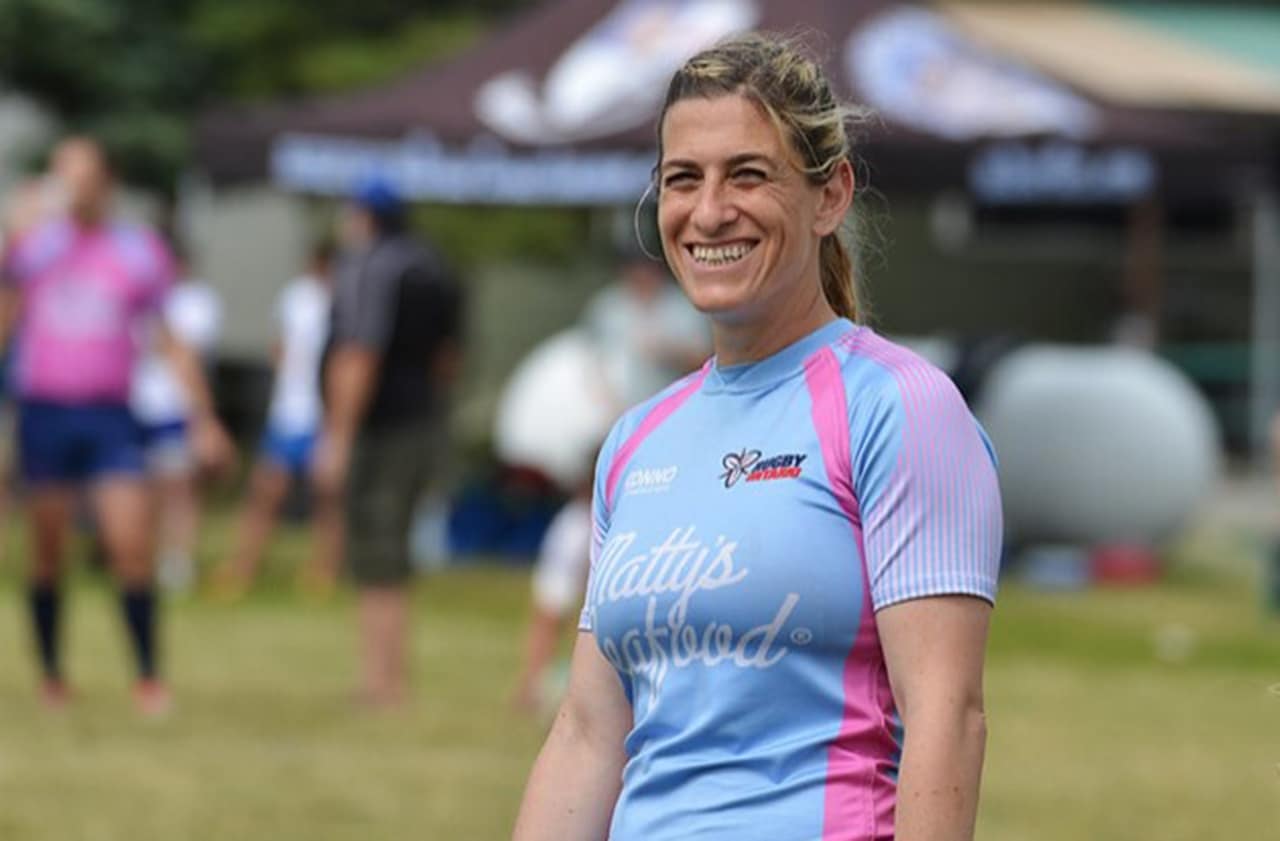 Breanne Freeman, Senior Manager, Customer Engagement Solutions, talks about her love of rugby and how she brings what she's learned from the sport to her role. 
***** 
I began playing rugby in high school and developed a passion for the sport. When an injury forced me to retire from playing, I jumped at the opportunity to become a referee as it was my chance to stay involved with the game, challenge myself differently and forge new ground for females in sports.
Back then, it was less common to see female rugby referees, especially refereeing men's rugby, like I was. After a while, women's rugby started to gain in popularity, but there were still very few female referees who covered men's games. Over time, more female referees have joined the game, and we even sent a female rugby referee from Canada to the last Olympics.
I have refereed at almost every level of the sport, including national, junior and college/university games. I've been very fortunate to referee across Canada as well as in other countries like Scotland and England. In Scotland, I was the first female referee that many of those players had ever seen. At the time, it was stressful but it ultimately helped me to become a strong and more confident person because I had to trust my abilities and instincts — even when I was feeling nervous or being challenged by the players, coaches or fans.
What I love most about rugby is the sense of community around the sport and the passion that people have for it. What motivates me to referee is being a champion for females in sport, being able to enhance my skill set, and being a part of developing and growing rugby in Canada.
Rugby has definitely taught me about leadership, perseverance, how to effectively communicate and engage with people, how to stay composed under pressure, and how to deal with adversities. I have been able to apply those lessons to both my personal and professional life. When facing adversity or if you make a mistake, you can't just walk off the field in the middle of the game. Rugby teaches you to be humble but confident, so that people respect you and buy into what you are doing. I transfer all these learnings to my current job at Loblaw.
As Senior Manager of Customer Engagement Solutions, I implement and manage platforms that drive digital customer experiences and, just as a rugby referee, I always think about what kind of value I can drive and how I can positively impact our business and customers.
Loblaw is made up of so many smart and talented people who are always willing to make time for others and help them succeed. People here really want to learn, innovate and collaborate on the best outcomes for the customer. Being in this role is especially interesting because of the focus on digital experiences and the impact they have on how customers experience our brand.
I love working in a place with such a strong sense of community and passion for excellence, and I'm proud of everything that we have been able to accomplish together, and of all the greatness that is still to come.