Daniel's in the driver's seat
August 17, 2020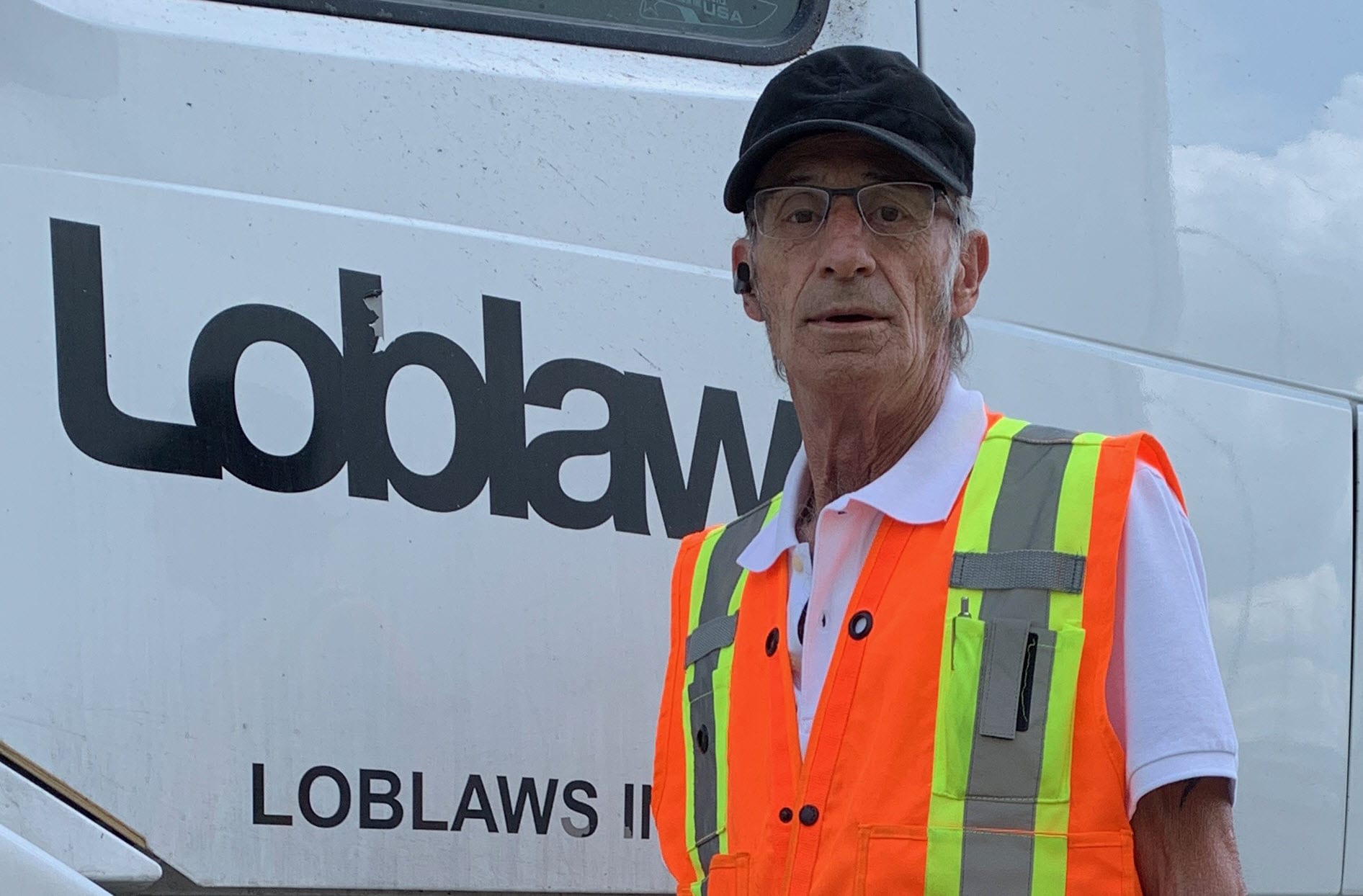 Daniel Moreau has been driving trucks for 51 years, and has his routine down. He alternates between driving five days on, two days off and four days on, three days off, making sure groceries get from the distribution centre in Regina to customers four hours away in Prince Albert, Sask.   
So when COVID-19 hit, causing grocery demand to skyrocket across the country, Daniel's job became more important than ever. And while most of Canada experienced the effects of the pandemic from inside our homes, Daniel saw it from the road.  
"It was like I was out there by myself," Daniel says. "I would be going up the road with no one coming at me other than a few transports, tankers and the odd flatbeds hauling steel."   
It was quite a change from before it all started, which saw plenty of traffic, even during the night. "You had lots of transports going up and back down again," Daniel explains. "But right then when the coronavirus started, it just dropped right off, down to almost nothing."  
It wasn't just the roads that were different.  
While he once had his pick of coffee shops and restaurants to grab a bite, use the facilities and mingle with other drivers, he had a much harder time finding options along his route during those early days of COVID.  
"We had one place in Davidson, Sask., with a Tim Hortons and a Dairy Queen, that stayed open," he recalls.   
Luckily, his truck made living on the road – and social distancing – easy, because it's kitted out with all the essentials a home away from home needs: dishes and utensils, a can opener, a small toaster oven, a heater for chilly nights and A/C for warm ones, even a bed for him to rest.  
And when he finally arrived at his destination, unloading his cargo became an exercise in physical distancing, too. He wore a mask and gloves and was sure to give enough space between him and the receiving staff, even as he watched to make sure the load was coming off properly.   
But there were also good things. Store colleagues put together bags of groceries for Daniel and other drivers every Monday, and if he wanted to do a little additional grocery shopping, they let him in after hours to browse the aisles. He was glad he was provided with wipes and hand sanitizer, and while he and the other drivers committed to physical distancing, everyone made sure to say hello, even when they couldn't shake hands or stand too close.   
That camaraderie made things feel a little more normal.   
"I like waking up in the morning and seeing the sunshine, then going and doing my job and meeting other drivers, as well. You don't see them all the time. You'll see one driver once and then you won't see him for three, four weeks. I enjoy it. I really do."  
Now, most of the country is on the road to reopening and Daniel is happy to have some sense of normalcy back. However, if he could keep one thing from the past few months, it would be the empty roads from the early days of the pandemic. "The traffic has now tripled itself," he says. "It's back to normal, how it was before. The one normal we didn't want!"