Diana wants outdoor living to be an experience
May 20, 2021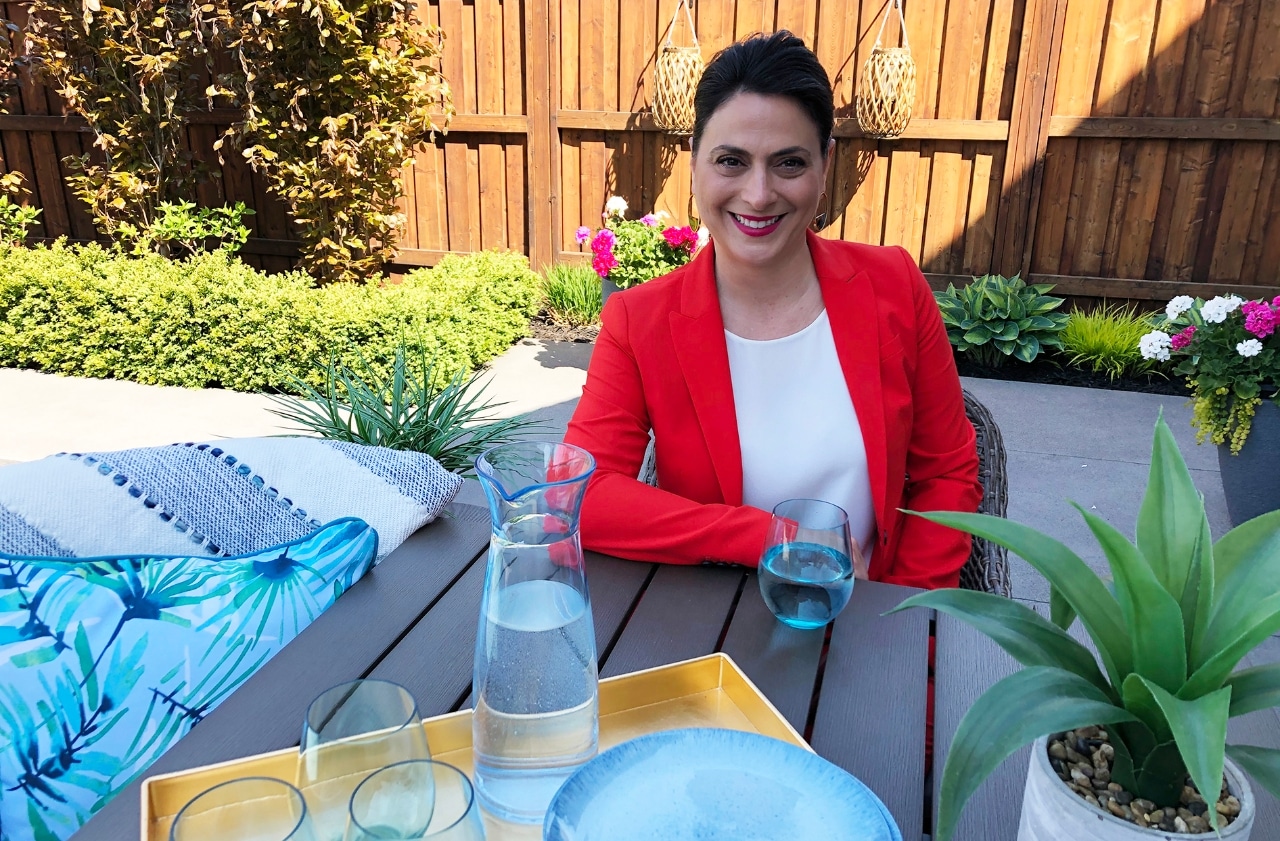 We're in for another COVID summer, but that doesn't mean we can't enjoy it to the best of our ability. That's the driving force behind the latest PC® Insiders ReportTM Summer Edition, made up of hundreds of products, from delicious eats to grilling accessories to colourful drinkware.
"During the pandemic this summer, there's a special need to have the right products so our customers can have the best outdoor living experience," says Diana Spina, Senior Director, Product Development.
Whether it's the array of plants at the garden centres, the mid-century-modern patio furniture, or the yummy patio snacks, like PC® Butter & Lemon Grilling Lobster Tail Skewers, and PC® Honey Yuzu Citrus Flavoured Lemonade, "we've got it all covered for Canadian consumers," she says.
Diana's role in the summer collection was developing President's Choice and Life at Home products for the home and for outdoor entertainment with her team. They realized months ago that, with the ongoing pandemic, they'd need to do things differently this summer.
"We felt that we needed to show up in a deeper, more meaningful way in the home department because customers really can't get away from their homes right now."
The result is a beautiful collection of high-quality products offered at an accessible price point.
With a degree in economics and a background in fashion design, Diana says she loves creating good products that make customers' homes an extension of their personal style.
She and her team developed four themes for the summer collection: Sunbaked, a desert-inspired mix of pinks and earthy tones; Modernist, which includes lots of colour-block, bamboo, and clean lines; Seaside Utopia, featuring calming blues and shibori; and lastly, Tropical Daydream, full of palm-frond prints and natural materials.
"The collection is for everyone who wants to get away, but can't," Diana says. "You can create an outdoor oasis quite simply with these products."
Her team also launched the first collection of President's Choice barbeques in 10 years. To accompany the propane grills, they developed new grilling accessories, including a taco rack, pizza stone and burger press.
Two of Diana's favourite Insiders items reflect the collection's grilling prowess: a non-stick grill tray great for appetizers, skewers, and veggies, and a grilling mat ideal for cooking fish and seafood.
The third item she loves is unbreakable stemless drinkware, perfect for backyard cocktails or wine.
"We really feel that these three products are game-changers," she says. "Until you try them out, you don't know what you're missing."
Diana has already bought a few items from the collection for herself — that's how excited she is about their potential this summer. And she hopes customers feel the same way.
"Since many of us aren't able to go out, I really want everyone to feel inspired to create different dinner ideas with their new President's Choice grills and accessories, and to have some fun cooking in their own backyards."