Divina makes the cut
July 12, 2021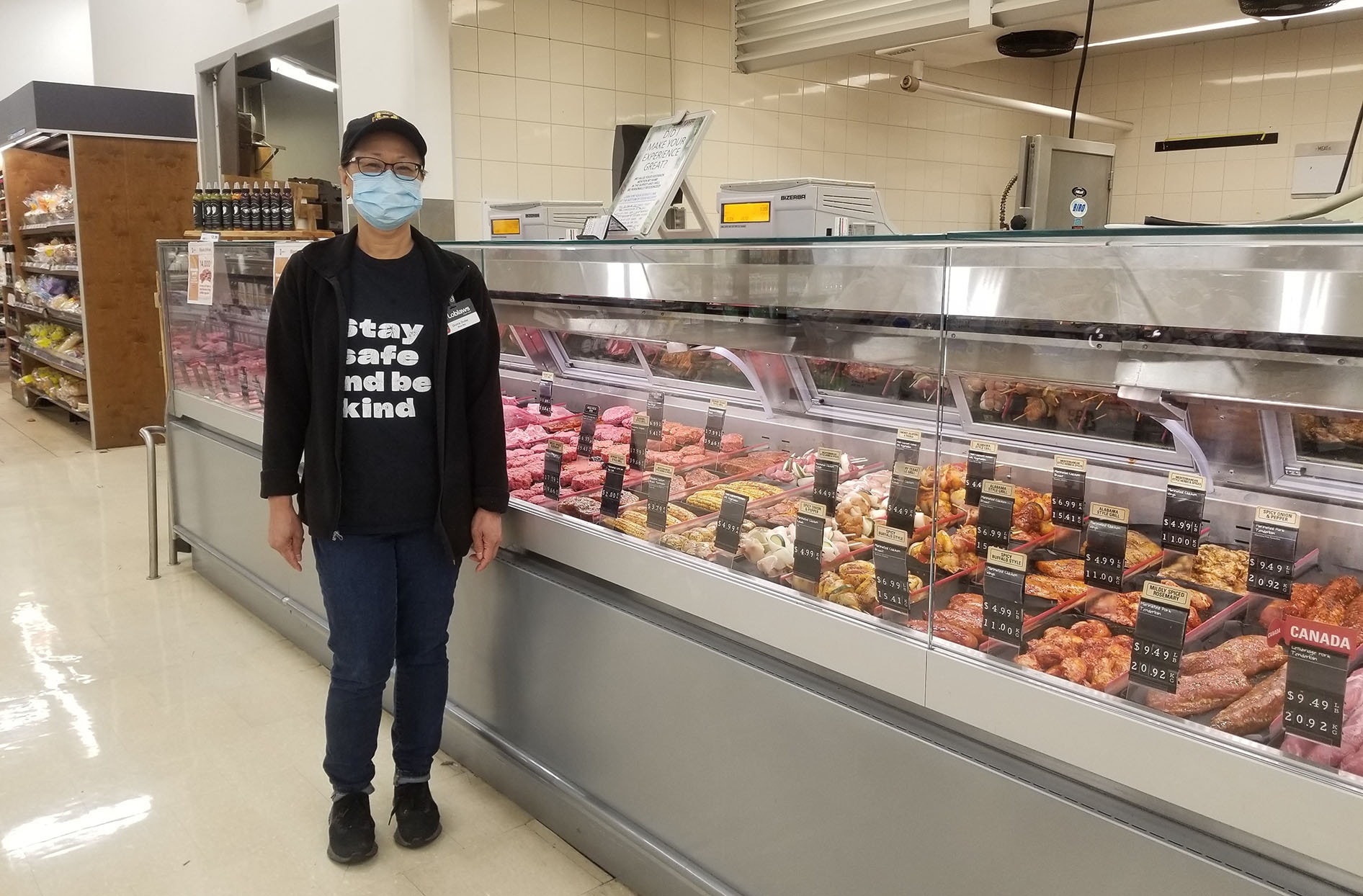 In 1994, not long after she arrived in Canada from the Philippines, Divina Dulay heard about a position as a part-time meat clerk at Loblaws®, but she wasn't sure if it was right for her. "Growing up, I thought butchering and cutting meat was a job that strong men did, like I saw in markets and stores," she says. But after receiving training from more senior meat-cutters, she realized it wasn't hard – actually, it was kind of… awesome!
"I really found it amazing," she says. "It was like magic to see a big bulk of beef and figure out  how many steaks you could get out of it. It interested me."
By 2007, she had become a meat manager at a Loblaws in Toronto, Ontario, where she led a team of equally passionate meat cutters.
That's why she was disappointed when she learned that the company stopped offering meat-cutting services at Loblaws, Zehrs® and some Provigo® stores. The decision was made several years ago as departments moved to case-ready programs, where an offsite facility would cut, package and price meat, then deliver it to the store ready to sell.
Divina remained meat manager, but she missed the challenge of giving customers exactly what they were looking for.
"With meat-cutting, if a cut of meat isn't on the sales floor, a customer can always come to us," she says. "You can always customize whatever a customer wants."
And customers missed that level of service, too. In fact, when the company looked at OSAT scores, a survey used to rate customer satisfaction, they saw the meat departments at Your Independent GrocerTM banners, which had kept their meat-cutting programs, were performing significantly better than the meat departments at Loblaws, Zehrs and Provigo stores that had transitioned to case-ready programs. Customers said they appreciated being able to get custom cuts, liked to see meat counters looking fresh and full, and valued having a relationship with their butchers. Loblaw took note, and meat-cutting programs are now on their way back.
Divina and her team are thrilled. They've already completed a retraining session—it was all new information for some members of her team, but Divina says it was just a refresher for her, since she's been cutting for so long—and they're ready to help customers find what they need, whether that's young families who are just getting into cooking or empty nesters who are discovering new recipes online.
Divina says she loves helping customers get creative with their meals.
"At the end of the day, our ultimate goal is to make customers happy. When we can do that, we just feel great. It makes our day."