Flu shot, why not?
September 28, 2020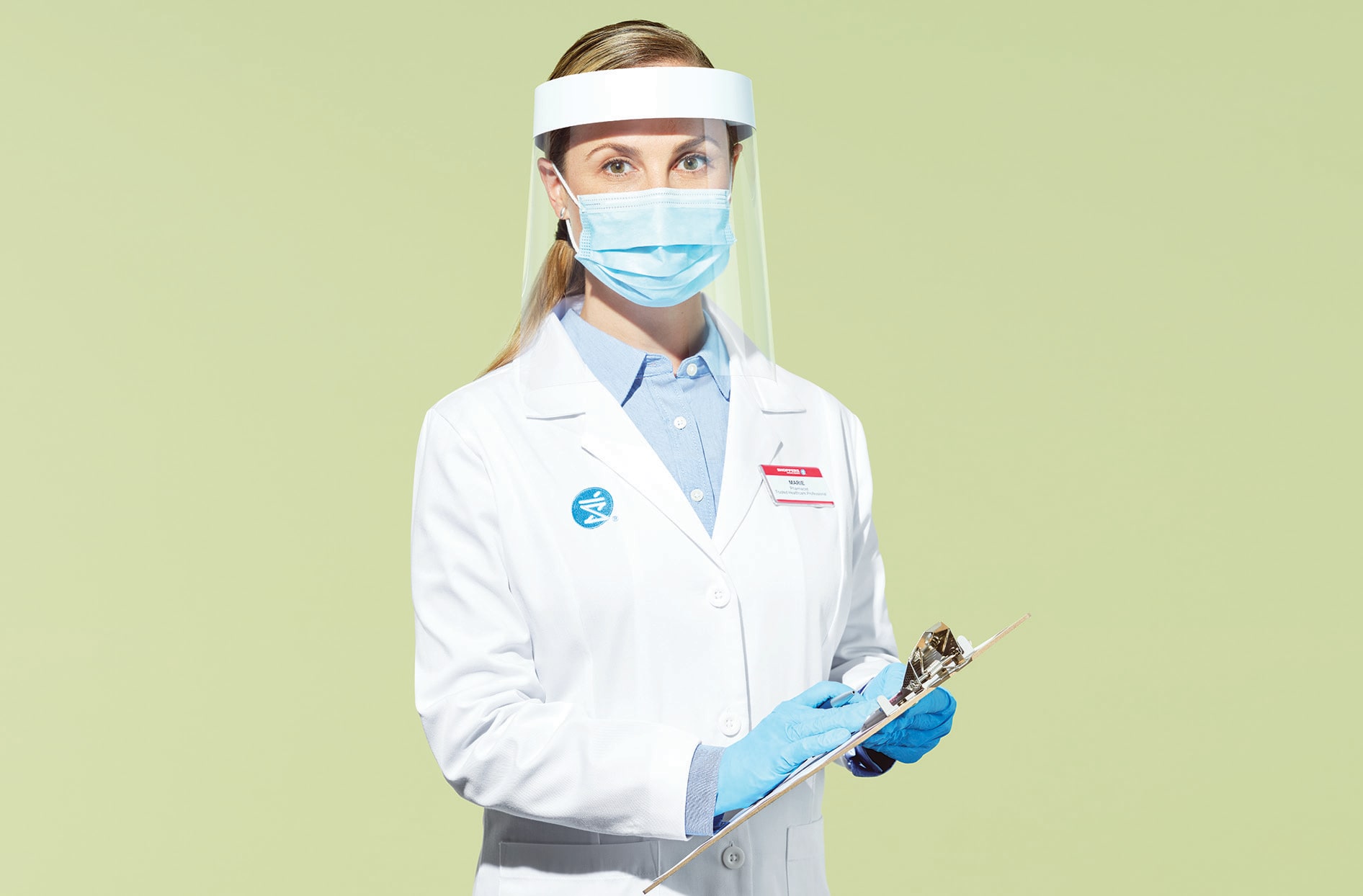 On the fence about whether to get the flu shot this fall? Bhavika Lad explains why you should consider it.
"The flu shot really isn't just about helping to protect yourself; it's about helping to protect our communities' most vulnerable," says Bhavika, director of preventative care for the Shoppers Drug Mart® division. This year, in the wake of COVID-19, getting the flu vaccine is more important than ever.
"More people getting the flu shot this year can help with fewer flu-related complications and hospitalizations," says Bhavika. "This, in turn, will help reduce the burden on our healthcare system and allows more resources to be used to support COVID patients."
Getting the flu shot can also help minimize the risk of getting COVID and the flu at the same time, which, according to Bhavika, "could be particularly dangerous for our high-risk patients, like seniors or patients that have other medical conditions or weakened immune systems."
Because the symptoms of COVID and the flu are so similar, getting your flu shot can make it easier to rule it out if you're feeling under the weather.
This fall, you can get the flu shot at your local Shoppers Drug Mart pharmacy, or at the pharmacy inside your local Loblaw store. Though flu season lasts until April, Bhavika recommends getting the shot early so you're protected since pharmacies are preparing for a higher volume of people.
"Australia just finished their flu season, so based on what we saw there, there was a huge increase in demand for flu shots," Bhavika says. "We're expecting similar behaviours in Canada this year."
Last year, 1.67 million Canadians got their flu shot at pharmacies in Shoppers Drug Mart and Loblaw stores. This year, provinces have procured greater vaccine so Bhavika estimates the number will be even higher.
Pharmacies in Shoppers Drug Mart and Loblaw stores have implemented procedures and precautions to keep colleagues and patients safe, including increased sanitization and physical adjustments to stores to allow for physical distancing. Pharmacists will wear personal protective equipment (PPE), and patients will be required to wear masks.
Also new this year is a contactless screening form that patients can fill out online before they get the shot, replacing the usual clipboard and pen.
Preparations for flu season began in April, Bhavika says. "One of the biggest challenges we had was ensuring that we had enough PPE," she explains. "Earlier in the year, there were global shortages but we now have supply."
For the first time this year, Ontario and Prince Edward Island are publicly funding a high-dosage flu vaccine for all seniors. Elsewhere in Canada, this shot is available for seniors in long-term care facilities.
"Every year, over 3,500 Canadians die from the flu," says Bhavika. "Getting your flu shot is doing your part to help reduce that number. So, just like social distancing, hand-washing and wearing masks help to reduce the spread of COVID, getting the flu shot is the best way to help prevent the spread of the flu."