For Brian, timing is everything
April 5, 2021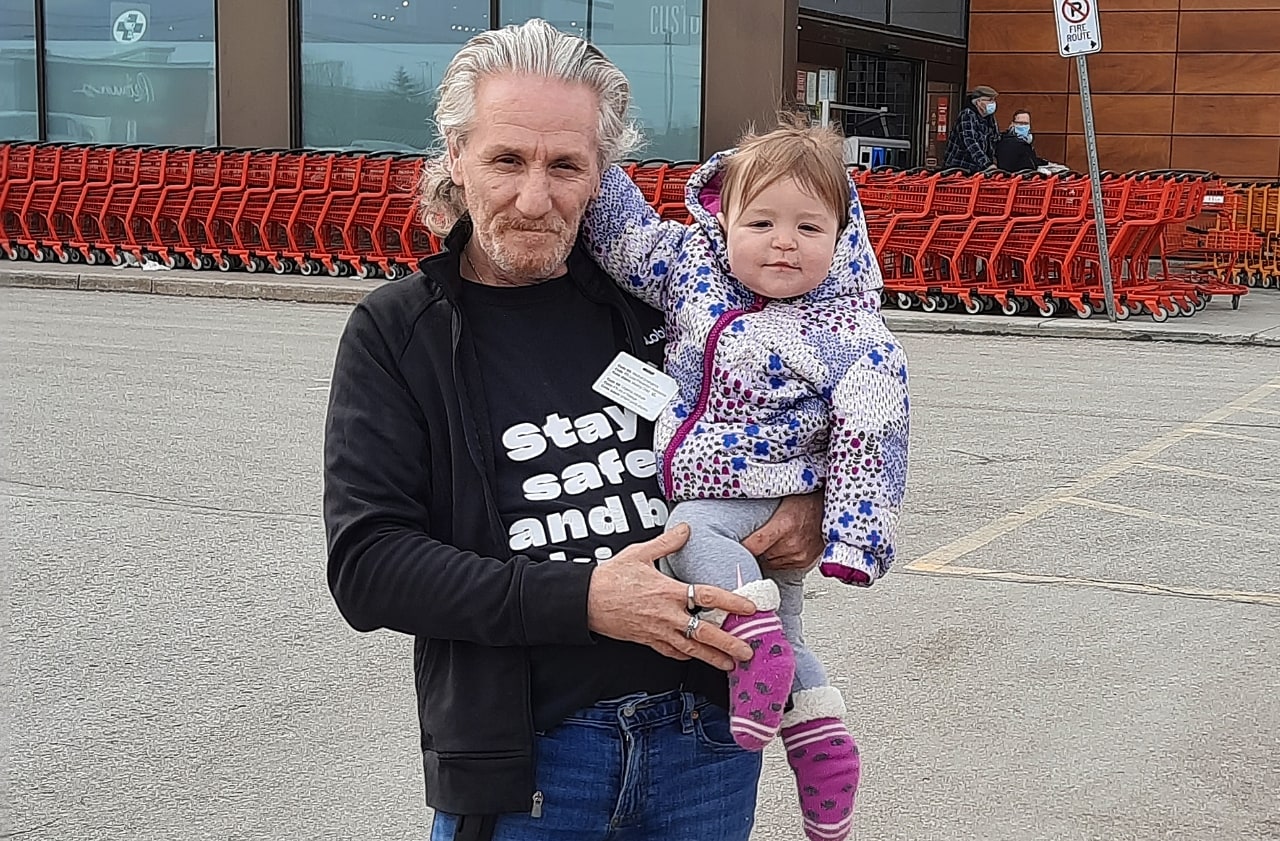 It was the worst possible timing. Last March, as the province was entering its first COVID-19 lockdown, Brian Lalonde was laid off from his job at a residential cleaning company. Like many Canadians, he found himself in a scary and difficult situation. But he had an additional challenge: his wife was pregnant, and her due date was fast approaching.
"I was definitely concerned," he says. "It obviously wasn't the optimum time to bring a child into this craziness!"
Luckily, he found what he thought would be a stop-gap solution. Loblaw was in the midst of a recruitment blitz as the company was hiring temporary workers for COVID relief. With 25 years of retail experience, where he'd held roles including training coordinator, department manager and merchandising manager, Brian knew he'd be a strong candidate. And the hiring managers agreed. On March 26, 2020, he got the good news: he was hired for a part-time role at a Loblaws® location in Barrie.
Exactly one week later, on April 2, his daughter, Brianne, was born.
"The timing was perfect, and I felt this was a great opportunity," Brian says now. "I always had an interest in grocery with my retail background. I felt I could be comfortable, and it would be a good fit."
Turns out, it was a great fit. Brian had only been working at the store for a short time before his manager offered him a permanent role, and he continued moving up the ranks. Now, he's being offered cross-training to take on other roles within the store.
When he thinks back to this time last year, he remembers how strange it was. Emergency measures were just coming into effect, and masks and social distancing were also mandatory. "How you dealt with customers changed, and you became very adept at reading people's expressions behind a mask through eyes and body language," he says. "But our customer service never wavered. Staff, as well as customers, remained respectful."
A year after he started at Loblaws, Brian is used to the new normal and, more importantly, loves his job. "I can't see myself leaving. I love the environment, my co-workers are great, and I enjoy the relationships I have built with customers."
There's another important date on the horizon: Brianne's first birthday. When Brian reflects on the past year, he can only describe it as hectic. Navigating a pandemic, a new job and taking care of two kids in completely different stages (Brian also has a 15-year-old daughter) has been a challenge.
"But we manage," he says. "It's been a blast, and it all balances out."