Frank is picture perfect
April 26, 2021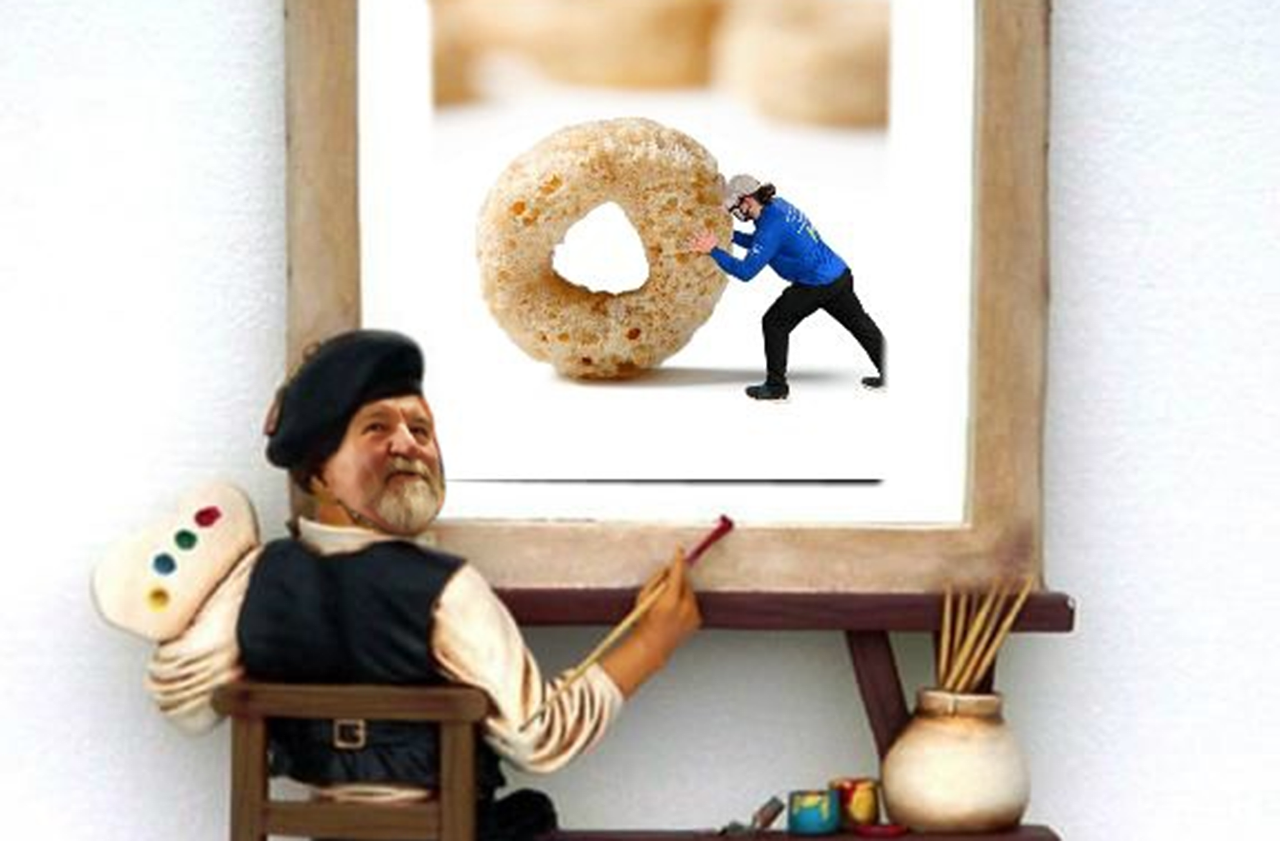 It started with the Super Bowl. When Frank Catney, Assistant Store Manager, Replenishment at a Real Canadian Superstore® location in Aurora, Ont., was watching the big game, he paid as much attention to the commercials as he did to the showdown between the two teams.
The ads sparked an idea: what if he worked with store colleagues to create some funny, conversation-sparking graphics based on each week's sale? He ran his proposal by his manager, who was on-board, then assembled a roster of colleagues to appear in each light-hearted image.
In one, store colleagues Matt and Johnny appear to be grabbing Atlantic salmon straight from the mouth of a hungry brown bear, while another features colleague Soyoung in a fishing boat holding fistfuls of fresh lobster. And don't even get us started on the graphic featuring a tiny version of colleague Justin pushing a Cheerio around, Crossfit-style. (Or maybe that's a life-sized Justin pushing a supersized Cheerio around!)
Frank started out posting the images to Yammer, but when COVID hit, he realized the public might need a mood boost, too. So, the store started posting them on its Facebook page and the response was overwhelmingly positive. And not just online; customers regularly let him know how much they enjoy seeing his creative ads.
"We get customers actually coming in the store," he says. "They'll say, 'Oh, I saw your funny picture.' At first, I didn't know what they were talking about! But now I look forward to hearing their feedback."
In fact, this project has become a highlight of Frank's week. He has been at the Real Canadian Superstore location in Aurora for seven years; previously, he was store manager at a different location, but after three years in that role, he decided to switch stores so he could work closer to home (he lives about an hour away, in Alliston).
He's not the only member of the Catney family to work at this location. His son, Frank Jr., is the meat manager at the store–and he regularly helps his dad brainstorm and execute the week's ads. Other regulars include the store's produce manager and bakery manager, as well as several other colleagues, all of whom are game to have Frank take a photo of them in a funny pose, then photoshop them into maple trees, oceans or fields of fresh produce.
At first, his goal was just to get people's attention and show off the store's great deals, he says, but bringing colleagues together and brightening people's days have become the best parts of this project.
"It's been a tough year and is still going on," he says. "If I can put a smile on someone's face, then I'm happy."