Future is bright with self-driving trucks
November 23, 2020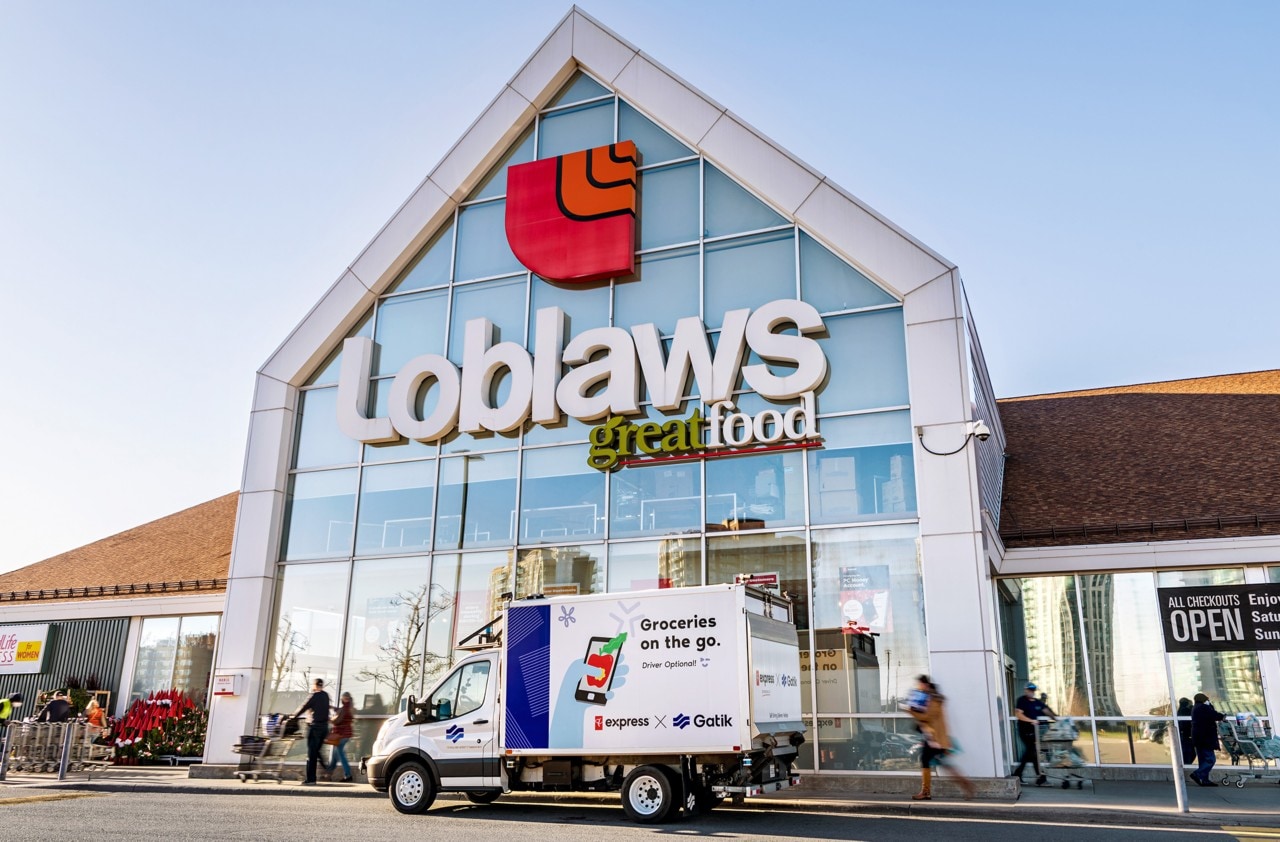 If COVID-19 has taught us anything, it's that we, as a company, know how to pivot quickly. From the increased demands for our PC ExpressTM service to the implementation of our automated and manual microfulfillment centres (MFCs), we've adapted to Canadians' growing needs.
Loblaw's partnership with Gatik, a technology company specializing in autonomous (often called "self-driving") vehicles to help companies make short-haul deliveries, was in the works long before the pandemic. But COVID allowed that partnership to flourish.
"Our network — specifically around our PC Express service — swelled considerably, and we started doing significant volume out of our MFCs," says Rishi Patel, Senior Manager, Vendor Management and Network Design. "If Loblaw and Gatik didn't have a good partnership, or we weren't as agile, then we would have never been able to support the COVID spike."
We are now a leader in using autonomous vehicles (AVs) for commercial use in Canada. We are set to deploy a fleet of autonomous delivery vehicles in the Greater Toronto Area — the first of its kind in the country. Once deployed, the vehicles will pick up PC Express orders fulfilled at the automated MFC, and deliver them to PC Express pick-up points for customers.
"We're shipping out of an automated warehouse onto potentially autonomous vehicles," says Rishi. "This is cool stuff we're talking about here!"
So how does the technology work? Wayne Scott, Senior Director of Maintenance, explains the vehicles rely on cameras, radar, lidar (which uses light waves to get a sense of the physical dimensions and motion of objects in its vicinity), and two GPS sensors. They are constantly assessing their surroundings and translating the information into speed, distance needed to brake or turn, re-routing if there's an unforeseen traffic challenge, and so much more.
"People might be apprehensive about the technology at first, but it's just the next step in the vehicular technology evolution, much like ABS brakes and back-up cameras once were," says Wayne.
We have been using one AV since January, delivering PC Express orders to colleagues at Loblaw's head office in Brampton. Since the launch, we've logged over 10,000 successful autonomous kilometres.
Beginning in January and running until March 2022, five autonomous vehicles will be deployed, and will service six stores with three runs per day, seven days a week. That amounts to over 2,100 PC Express orders and 300-plus pallets per week.
Currently, all trucks have autonomous vehicle operators, but leading up to the pilot's conclusion, we will conduct driverless runs.
"Gatik is a tech company from Palo Alto, California, not a local trucking company," explains Rishi. "We helped them set up their operations in Toronto, and they were able to take advantage of our presence in the market. We have the same goals: helping Canadians through this tough time. All while making sure the other was set up for success."