How our pharmacies can play a critical role in helping save lives
August 31, 2020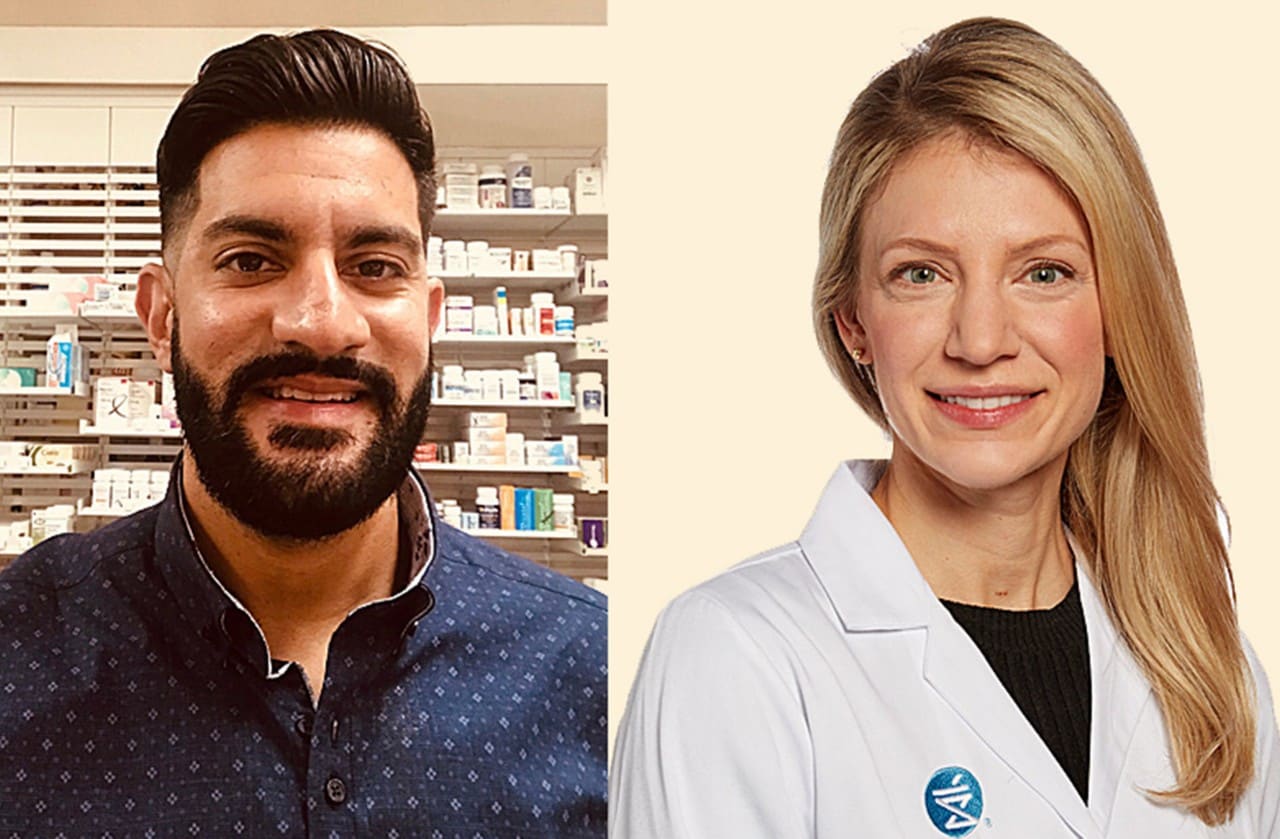 This summer, Abed Mitha, Pharmacy Manager at the Loblaws®store located at Maple Leaf Gardens in Toronto, helped save a life. It was a regular day in June. Abed was at work behind the pharmacy counter when a bystander rushed into the store looking for him. The bystander told Abed that a woman had overdosed and passed out across the street.   
Abed grabbed a Naloxone kit and ran outside, where two police officers were already doing chest compressions on the woman. He administered two doses of the medication, which reverses the effect of an overdose, then handed off treatment to paramedics, who gave the woman oxygen. By the time paramedics got her into the ambulance she was awake and responsive—and Abed was really proud.  
"It was a team effort," he says. "Kudos to the person who witnessed it and had the presence of mind to come into the pharmacy. I think that was the key—the awareness piece, that somebody knew they could get a free Naloxone kit from a pharmacy."  
During an opioid overdose, breathing slows, and can even stop. Naloxone binds to our opioid receptors, which are located on our nerve cells, and temporarily blocks the effect of the drug so that breathing can return to normal. It comes in either injectable or nasal spray form and has saved countless lives. Last year, Shoppers Drug Mart® and Loblaw pharmacies ramped up training and awareness around Naloxone, which is how Abed knew what to do.   
And it was just in time. According to a recent CBC article, opioid overdose-related deaths increased 85% between March and July 2020, compared to last year's monthly average. Abed says there are several reasons for this spike: social distancing has led to less support and monitoring for people who are using prescription opioids, while people who are using opioids recreationally may be more prone to overdose because their mental health is suffering. "It was a growing issue before the pandemic and is even more of an issue now," he says.   
And it's not just happening in Toronto. Tanya Denniston, Associate Owner at a Shoppers Drug Mart store in Sudbury, Ont., administered Naloxone for the first time last month.
"It was certainly rewarding, knowing that I could do something to help," she says. "But I also feel like it's my duty to be there and to make sure our patients are getting looked after and cared for and getting the help that they need."  
She says it's important that Shoppers Drug Mart and Loblaw pharmacists provide this type of community-based healthcare. "Naloxone kits can literally save someone's life. So, I think having easy access to this in the community is critical. And a pharmacy is an obvious choice, I think, especially with the pharmacists being so accessible."  
Tanya and Abed represent only two examples of instances where a Shoppers Drug Mart or Loblaw pharmacist has directly been involved with reversing an overdose; our stores have over 30 recorded instances where this has happened. Throughout COVID, our pharmacists have stepped in to provide community-based care while the healthcare system has experienced unprecedented demand. This is another example of the critical role they play in supporting Canadians' everyday health needs.  
If someone you know is struggling with opioid addiction, you can pick up a free Naloxone kit from any Shoppers Drug Mart or Loblaw pharmacy. The pharmacist will even train you on how to use it. You can also visit www.shoppersdrugmart.ca/naloxone to learn more.