Ian and Shoppers Drug Mart double down to support Black pharmacy students
February 22, 2021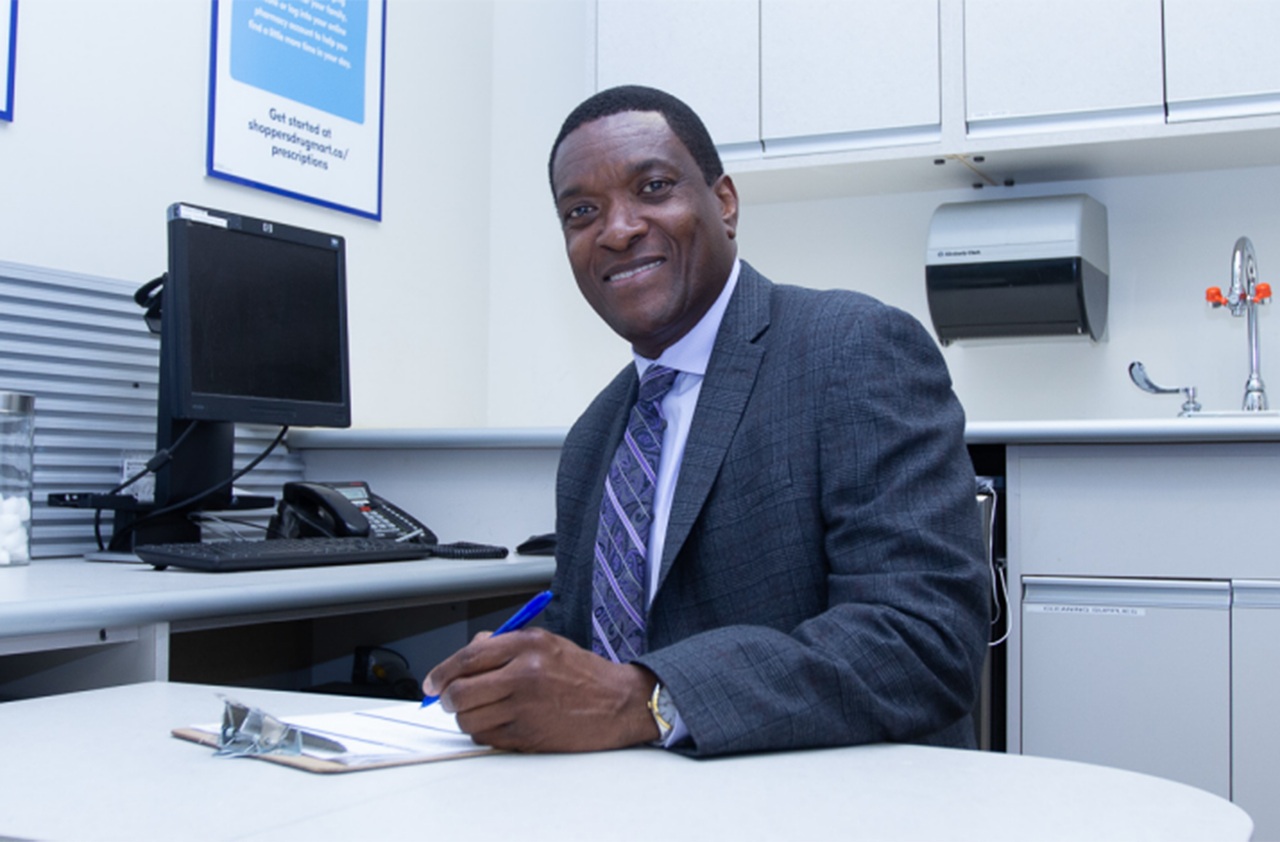 Ian Stewart, Associate Owner of a Shoppers Drug Mart® store in Toronto, wants to increase the representation of Black students in pharmacy — and is getting a little help from Shoppers Drug Mart to do just that.
In 2015, Ian set up the Afro-Canadian Scholarship, a $12,500 gift for students at the Leslie Dan Faculty of Pharmacy, University of Toronto. Then last summer, he pledged another $25,000. His generosity inspired Shoppers Drug Mart to match his contribution. And with that $50,000, the Ian Stewart/Shoppers Drug Mart Award for Black Pharmacy Students was established.
"I like to motivate students to be the best they can be," says Ian, who graduated from the Faculty's Bachelor of Science in Pharmacy program in 1988.
"I want Black youth to understand that pharmacy is a great career and a well-respected profession. To help them achieve a great outcome — either through motivational coaching or financial support — is rewarding to me."
The $50,000 gift pledge will go to one Black student entering their first year of the Doctor of Pharmacy (PharmD) program. Along with the financial need, the recipient must also demonstrate a commitment to volunteering in their community.
Ian, himself, is an active member of his profession and community, serving on the Board of Directors of various organizations, not-for-profits and industry associations.
"Giving back to community is important to us," said Ashesh Desai, Executive Vice President, Pharmacy and Healthcare at Shoppers Drug Mart. "Our customers and patients must see themselves reflected in our stories and in our associates. Supporting student diversity is one important step that we can take towards this goal and we're pleased to support Ian and the Faculty with this award."