It's a family affair for Desiree
December 17, 2020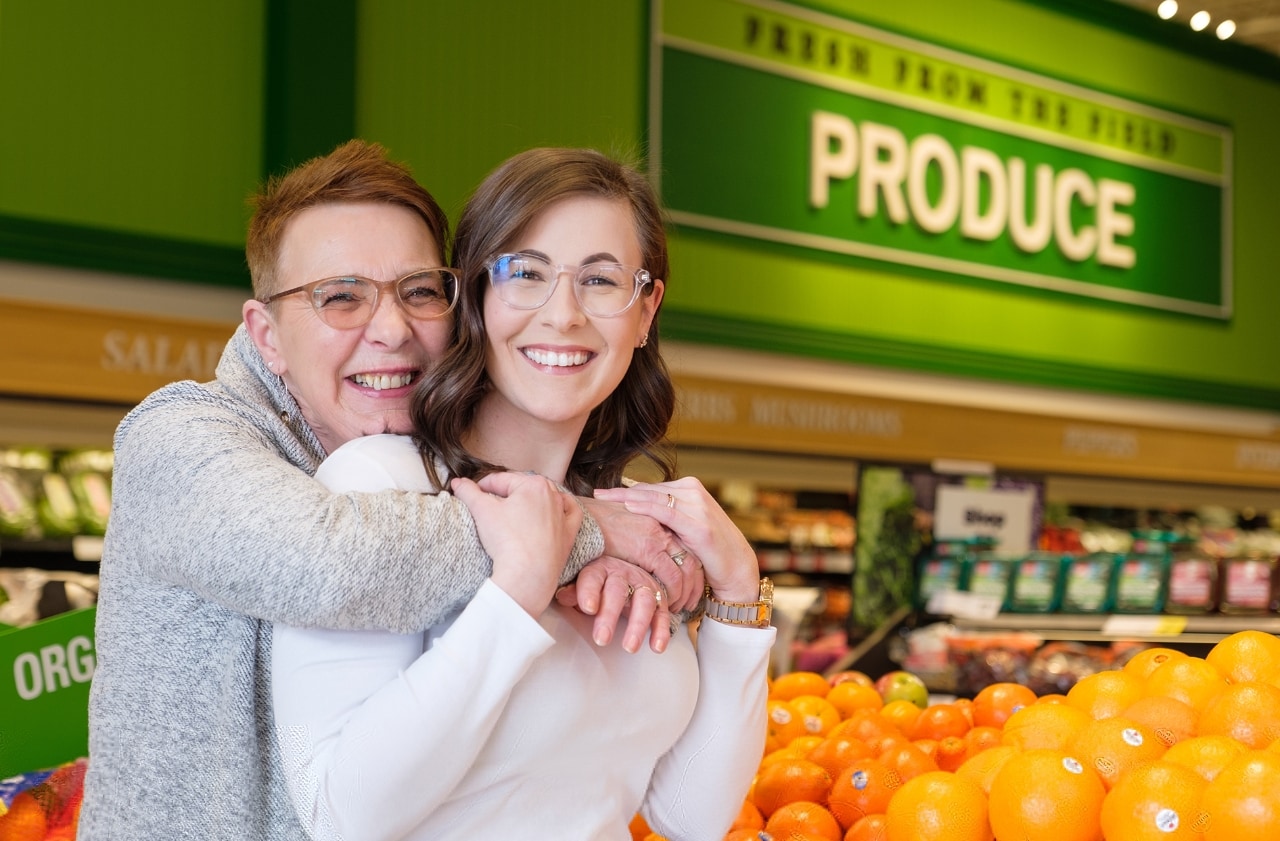 When a teenage Desiree Seymour landed a summer job at the Loblaws® store in her hometown of Summerside, PEI, she didn't expect she'd build a career with the company—or that much of her family would one day work with her.
Her mom, Christine, was the first family member to start working for Loblaws. She landed a part-time job in 2003. When Desiree and her sister Deisha were looking for summer jobs a few years later, they applied for cashier jobs. And the family's experience at that location was what made them see long-term potential at the company.
"My father was terminally ill at that time, and it's just amazing how the store came together as a family," Desiree says. "They mourned with us, they cried with us, they supported us. That's when we realized that this is a company that we want to invest in, because they invested so much into our lives."
Over the years, Desiree went on to work in several different departments, including the photo lab, Joe Fresh® apparel and general merchandise. She liked her job, so when she moved to Charlottetown, PEI, for school, it made sense to request a transfer to a store in that city. And when a full-time position came up after graduation, she decided to go for it.
"I took that leap, and I'm glad I did. I'm still here and I've moved up so much since then," she says.
Other family members moved even further away. Deisha and her husband relocated to Grand Prairie, Alta. in 2011, and Christine followed the next year. Mother and daughter both landed jobs at Real Canadian Superstore® locations. Suddenly, the close-knit family found themselves on opposite sides of the country but working for the same company. That's when Desiree realized how special it was that Loblaw has locations in so many communities across the country—and that the values she'd appreciated at the PEI stores were the same everywhere.
"At first we thought that we had it really good at the Summerside store—they cared about more than the everyday business. They celebrated birthdays and they were there for us when tragedy struck. But we quickly realized that even on opposite sides of the country, those colleagues and those team leaders cared about our family."
After living in different provinces for eight years, Desiree, Deisha and Christine now live and work within a few minutes of one another in Charlottetown. Desiree is now Assistant Store Manager at West Royalty Superstore #386, where Deisha is the Centre Store Manager, and Christine is the Health and Wellness Manager at Charlottetown Superstore #376. Desiree's husband even works for the company. A former personal trainer, he started at Loblaw six years ago and is now an Assistant Produce Manager at Real Canadian Superstore #376.
Desiree is thrilled—even if at first it was hard to believe that she and her sister work at the same store. "It's surreal. It doesn't feel real," she says. "I remember the first week she was here, I heard someone page her name and that's when it hit me. I was like, 'Oh my god, she's actually here!"