Jane's mom knows best
August 20, 2020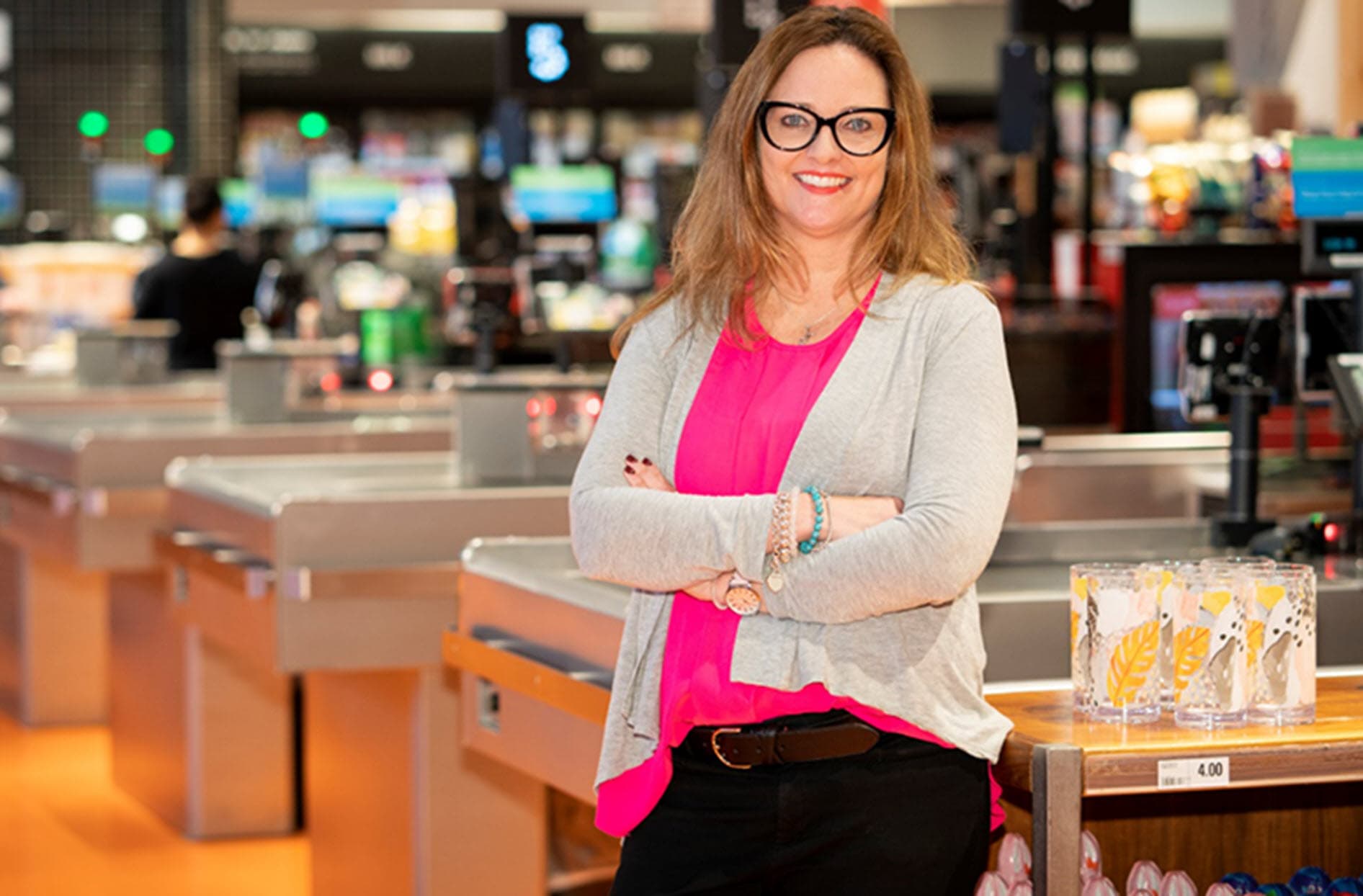 When she was 15 years old, Jane Copeland Smith got a job at a Loblaws® store— not exactly of her own free will.  
"All my friends were applying at the mall and I wanted to work at the mall with them," Jane recalls. "But my mom said, 'No, get a job at the Loblaws store.'"  
So she did. In the pre-cell phone era, the store would call Jane's house with occasional requests for extra coverage and who would they reach? Jane's mom.  
"It was so embarrassing," she remembers. "My mom used to show up at my school at the end of the day, and when I walked out with my friends, she'd be screaming my name: 'Hey Jane! The store wants you to go to work, so I got your uniform in the car! Let's go!' She used to tell them that I was more than happy to go to work even though I had plans with my friends."   
Jane laughs about it as she looks back on her 30-year career with the company. She's now the store manager at a Loblaws store in Toronto.  
Despite that part-time cashier job cutting into time with her friends, Jane remembers the small store at Don Mills Road and Finch Avenue in Toronto fondly.   
She made friends with the other young people who worked there Friday and Saturday evenings. Her managers were supportive.   
"The environment was awesome," she says.   
Jane had always wanted to be a flight attendant though, so she went to college for travel and tourism. Upon graduation, she realized that, at the time, it was hard to get work as a flight attendant if you didn't speak French.  
At Loblaw, she felt there was plenty of room for upward mobility. She left the airline industry and started full-time at a new Real Canadian Superstore® location and, over the coming years, worked her way up the ladder.   
Jane spent six years as an assistant store manager, then became the store manager of Loblaws store #1020 in Toronto last August — achieving one of her goals.  
Jane is one of the few female store managers in her district — out of 11 stores, two have women at the helm. 
"I don't know if it's that fewer women have the confidence to apply," she says. "I don't think people should be afraid to try, but as women, we all need to stick together."  
One of the managers Jane worked under in the past was a woman, and she was a strong role model. "Now that I'm in this role, I want to encourage other women to apply for management positions as well," she says, referring to her recent hire of a female assistant store manager.  
The next rung of the ladder would likely be a district manager role, but Jane says she'll be happy as store manager for some time.   
"I love coming to work every day," she says. So much that she's taken a page out of her mom's book.   
"I have a stepson and I've said to him, 'I know you're not going to agree with me but you really should get a job at a Loblaws store.'"