Jenna puts patient care first
July 21, 2021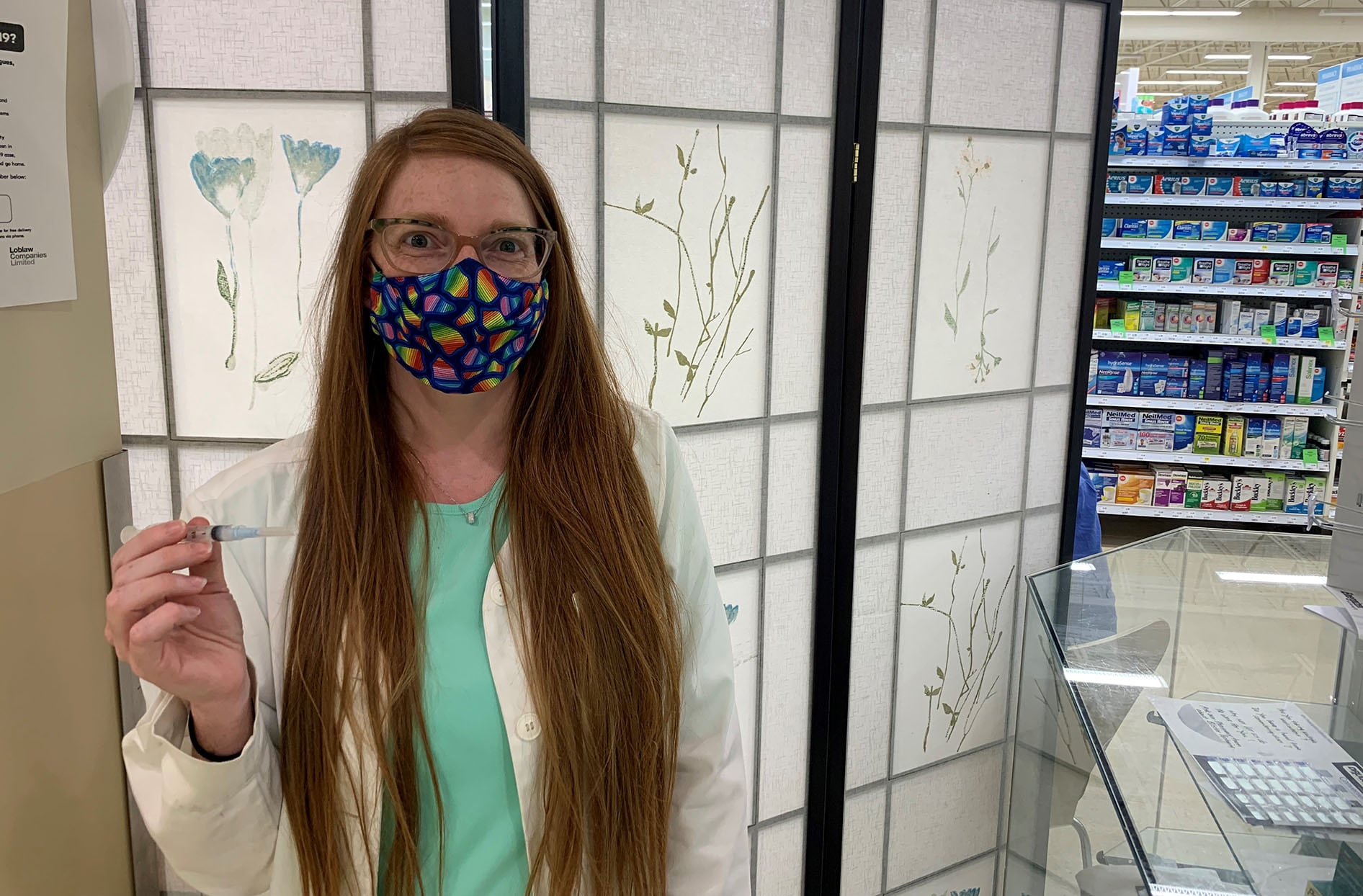 Jenna Swart, a pharmacist at the Atlantic Superstore® pharmacy in Summerside, Prince Edward Island, was just doing her job. But for a mother and her autistic son, Jenna was the difference between him getting vaccinated against COVID-19 or not.
In a letter sent to the pharmacy manager, Jennifer Brown, in May the mother explained that her son was supposed to receive his vaccine at a community centre. They had practiced going to the centre over the course of two months so he would be comfortable when the day came, but at the last minute, the location of his appointment got switched.
"Severely autistic individuals need planning, practice and successive exposures to new experiences, like vaccines, to help them navigate a situation that is inexplicable to them and therefore threatening. Time, social stories and practice is essential to the humane delivery of care," the letter read.
When the mom approached Jenna and shared that she didn't think her son would come into the store, Jenna didn't flinch.
"I just thought: Would he be comfortable sitting in the car? The mom looked at me and was shocked that I'd proposed it," she says.
While the COVID-19 vaccine campaign has made work-life much busier for pharmacists, Jenna and her colleagues approach the day with a smile and always put patient care first.
"We want them to feel comfortable and to have a positive experience so they come back for their second dose," she adds. That might mean sitting with a customer who has doubts about the vaccine and taking the time to discuss their fears, heading to the pharmacy waiting area to deliver vaccines to wheelchair-bound individuals or, as one of her colleagues did, using a talk-to-text app to communicate with hard-of-hearing customers.
"I think that people are surprised that we take the time," Jenna says.
Unlike in the larger centres set up in many provinces to distribute the vaccine,  pharmacists tend to be part of the community for the people they serve.
Jenna says that some customers even waited until her pharmacy started offering vaccines to get their shot rather than go elsewhere. "They trust us and usually they come here for everything."  Colleagues, for instance, have had to help elderly customers with no Internet access or smartphones navigate the online booking system.
She also sees people with phobias of large spaces come into the pharmacy or individuals who can't make it to the vaccination centres during their opening hours. "Our hours are more flexible and we will always try to accommodate customers when we can."
Jenna says it feels nice to be appreciated and that the mom's letter validated her work
"To be able to be a part of this vaccination campaign, to help eliminate fears and help people get back to normal, is exciting… It makes me proud."