Kehmal lets the music play
July 8, 2021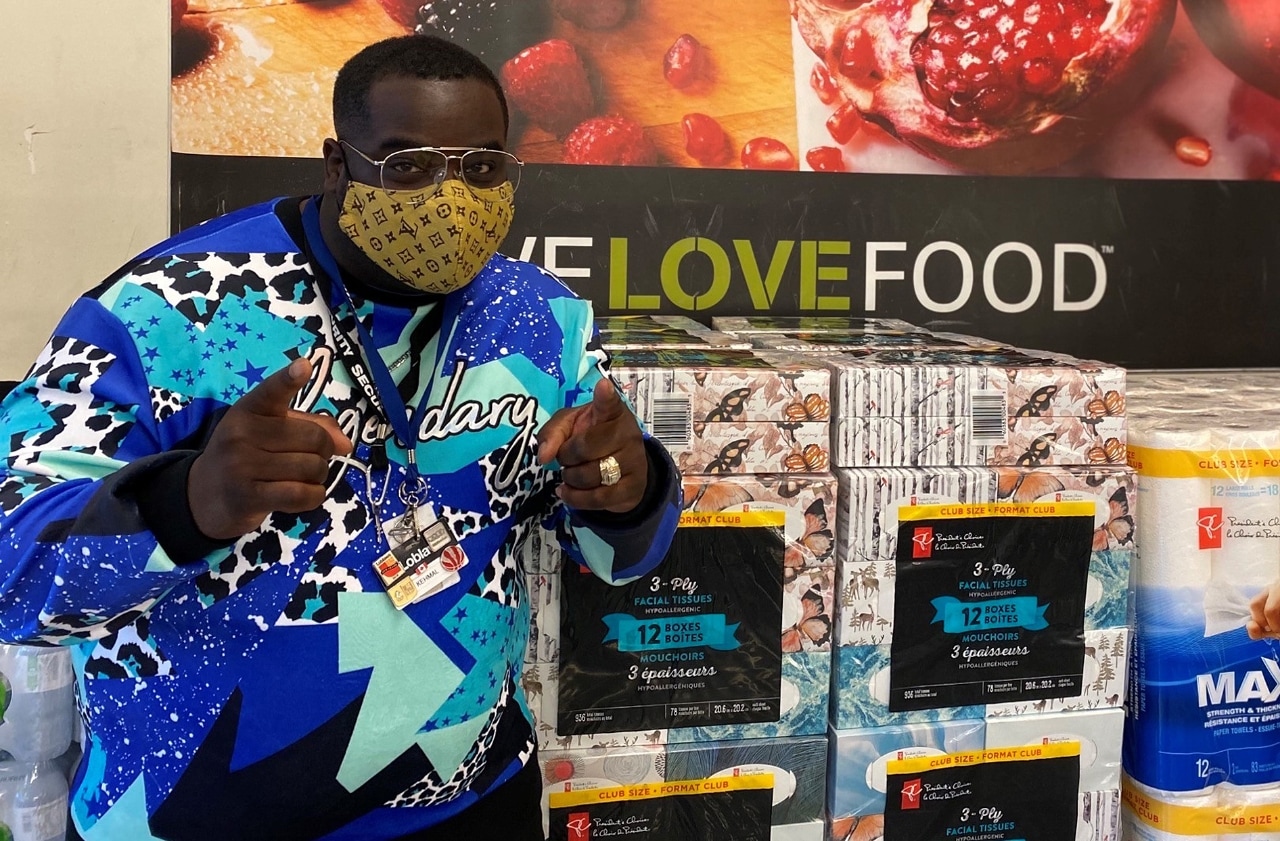 When customers arrive at the Loblaws® location on The Kingsway in Etobicoke, Ont., they never know what song Kehmal Mossap will be singing. Sometimes it's gospel, sometimes it's soca, sometimes it's old-school R&B, like "Celebration" or "We Are Family." But whatever the tune, customers know Kehmal, a security guard at the store who deejays on the side, will bring a dose of positivity to their grocery-shopping experience.
Officially, his role is to greet customers, manage the flow of shoppers into the store and make sure everyone is following protocol, including wearing their masks. Unofficially, he's a cheerleader, mood-booster and one-man motivational army.
"When customers come in, I clean their carts, I have some music playing in the background. I'm dancing, having a good time. I want to put smiles on their faces and lift their spirits," he says.
He'll even get customers to join in. When they're lining up outside, waiting their turn to go in and shop, he encourages them to stretch, put their hands in the air, do a little two-step and twist side to side. "It's a little bit of yoga," he explains.
Kehmal started at Loblaws in March 2020, just as the pandemic was starting to take hold in Ontario. He quickly realized that the new regulations—which were meant to keep everyone safe, including keeping six feet apart from one another, wearing a mask and limiting the number of customers in the store—had the unfortunate (and unintended) side effect of making the store feel less like a community. That's what inspired his feel-good approach, something he says comes naturally to him.
"I'm always trying to like shine my light, make a difference, change lives, make an impact, encourage somebody," he says.
Still, these have been tense times and sometimes—though, rarely—he'll have a not-so-positive interaction with a customer, usually around following the rules or wearing a mask. But he doesn't let those instances change his approach.
"I still welcome them to the store and tell them to have a wonderful day," he says, explaining that he strives to be even-keeled and balanced. As he puts it: "If they shoot fire at me, I'll shoot water at them."
Overall, Kehmal has seen the impact of his welcoming behaviour. He's a favourite of kids and seniors, who he goes out of his way to befriend. And regular customers of all ages look out for him, make sure to "high five" him with their elbows, and ask about him if they come in on his day off.
"The feedback that I'm getting is that people feel welcome and they're very appreciative of what I do. It's helping them, and even helping the staff inside, keep a positive environment," he says. "And people are coming back, saying they want to shop here more than any other grocery store."