Les becomes more independent at work
November 21, 2022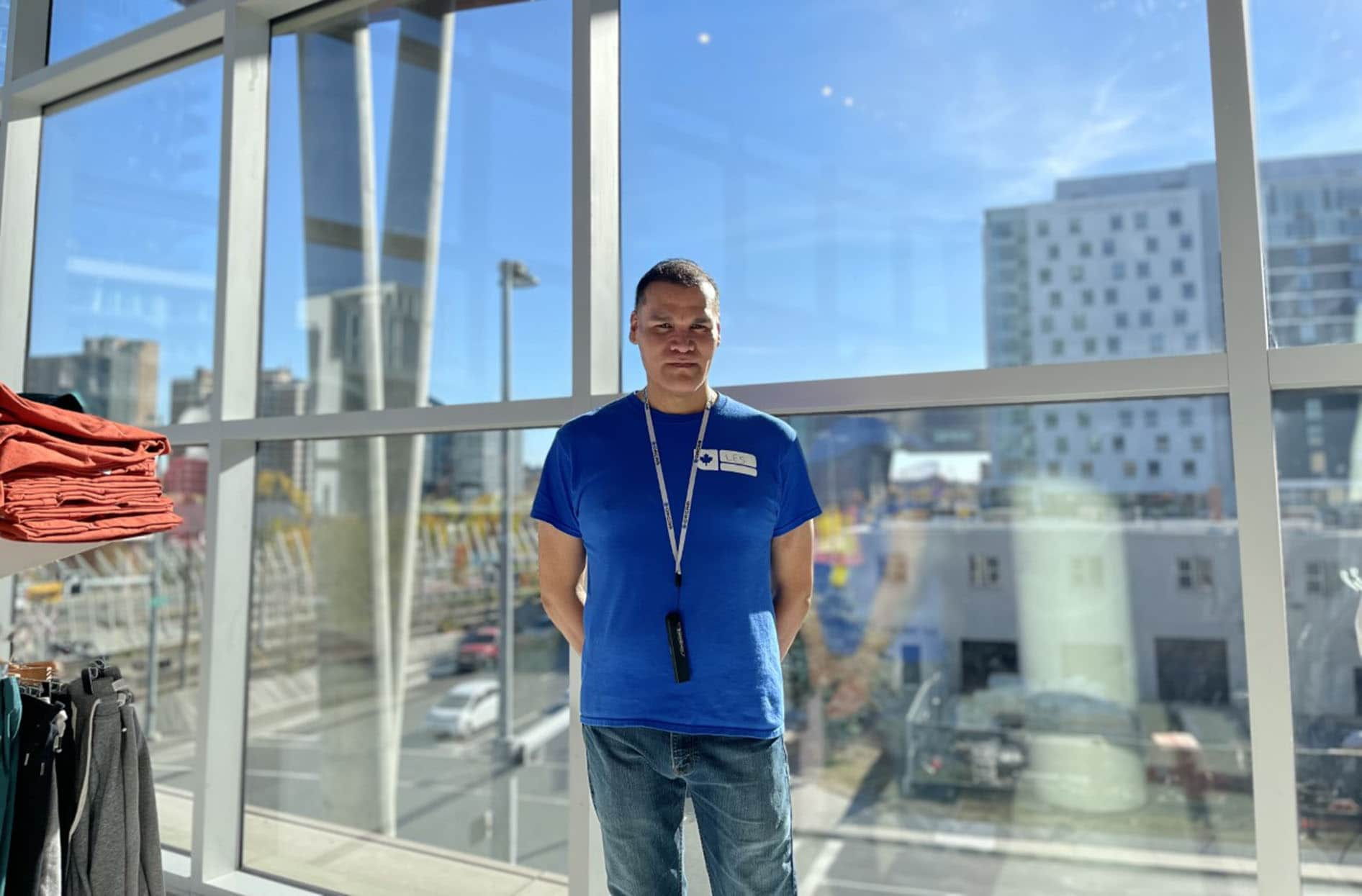 At the East Village Real Canadian Superstore® location(RCSS) in Calgary, Les Alexander and his support worker, Brent, are familiar faces.  
Les, who works part-time in the health and beauty department at RCSS, has a lifelong learning disability that means he can't read or write, so he has been receiving support from a Calgary disability services organization called Vecova for the past 23 years. Vecova is focused on helping people who face barriers to employment find work and succeed in their new jobs; for Les, that means providing a support worker—Brent—who helps him navigate his tasks, which include unpacking and putting away stock and completing sweep logs (a record of the times throughout the day when colleagues inspect the store and clean the floors).  
Les really likes his job—"It's simple, it's not stressful—that's why I like it," he says. "And I like everyone that works here"—but his goal is to be more independent. Eventually, he wants to be able to succeed at work without Brent's support. And a small, pen-shaped device might help him do that. 
It's called the OrCam Read, and it can recite any printed type, which means Les doesn't need to ask for help reading labels or forms. RCSS recently bought one in the hopes it would better accommodate his disability at work, and it has been a game-changer. 
"It has a laser pointer," Les explains. "You just point it at whatever you want to read, whether that's a piece of paper, a screen or a label on a bottle, and it reads it out loud." 
Brent was the one who first came across the OrCam Read while he was researching potential tools for Les; after a call with the company to determine it would fit Les' needs, he took it to the store's management team. They all agreed it would be a benefit to Les, and he was excited to try it, too, so they arranged to purchase one for his use.  
Now, Les wears the OrCam Read on a lanyard around his neck throughout his whole shift, pulling it out whenever his task requires reading. It works so well that he feels much closer to working his shifts solo.  
"I like having a tool that allows me to do things myself instead of having to ask for help because it makes me feel like I have more ownership over my responsibilities."