Lighting it up for personal shoppers
February 11, 2021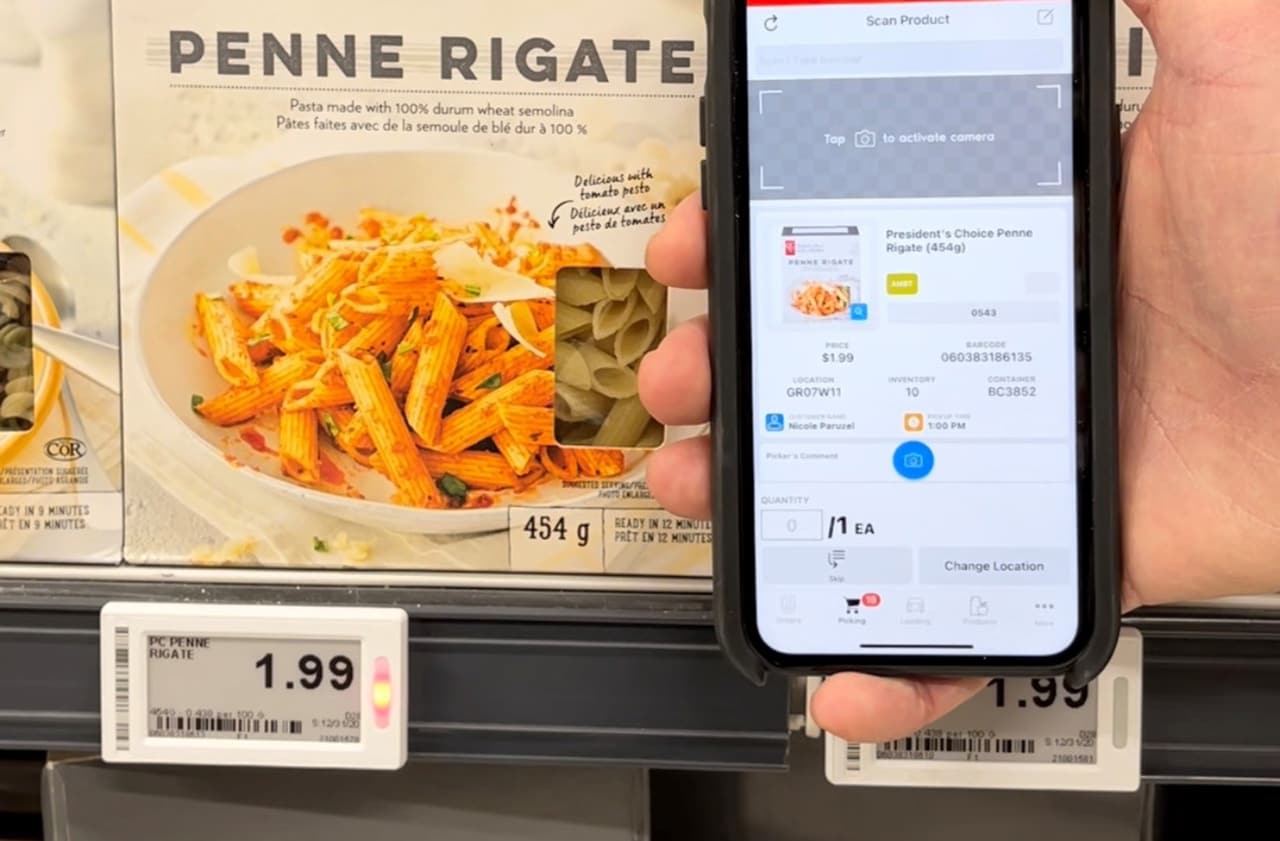 Sometimes picking orders for the PC ExpressTM service can be like finding a needle in a haystack. Personal shoppers have to search among a sea of crackers for just the right brand and flavour, or scan a large four-foot section for the correct type of face cream.
But a new system is being piloted in some of our stores to make things easier. Pick-to-Light works with the stores' electronic shelving labels and the PC Express system to make a little red light flash on the correct product as a personal shopper goes up and down the aisles.
"It's basically telling you, 'This is the one you need,'" says Chris Holloway, store manager at a Zehrs® location in Brantford, Ont. "It's super cool."
His store started using Pick-to-Light in December, and it's already proven useful in helping the personal shoppers be more efficient.
"It's a great training tool among many other things," Chris says. "We've tried it out with a few colleagues that have never even touched PC Express orders before, and they're picking at nearly the same speed as people that have been picking for their entire career."
Pick-to-Light, which is one of many initiatives planned for 2021 to improve our pick rate (which measures how much of a customer's order is fulfilled), couldn't come at a better time. And with a further rollout of the program coming this year, it's only going to get better. The efficiency has been especially helpful during the pandemic, when many more customers are using the PC Express service.
Chris admits it can be challenging to quickly find the right product when you're staring down a wall of fully stocked shelves.
"Health and beauty, for example, has 20,000 SKUs and it's five aisles," he says. "When I stand there and look at the face-care products, it's like 15 different kinds. Pick-to-Light makes the process way smoother."
Before COVID-19 hit, Kalytta Ng managed a dozen PC Express colleagues at a Loblaws® location in Toronto; now, she oversees about 80. Earlier in the pandemic, her department was hiring four or five new colleagues a week.
Kalytta's store has had Pick-to-Light since last summer, and it's been a huge help.
"For training purposes, it's really useful," she says, echoing Chris. "There have been so many new people on board, but I can give them the smart phone and it guides them around the store and helps them find the items they need."
The PC Express department at Chris' store has seen a significant uptick in traffic too. Before the pandemic, the location was filling 30 or 40 orders a week. Now, colleagues fill 140 a day.
"With this demand, Pick-to-Light has become a valuable tool."