Loblaw is driving towards net-zero
October 12, 2023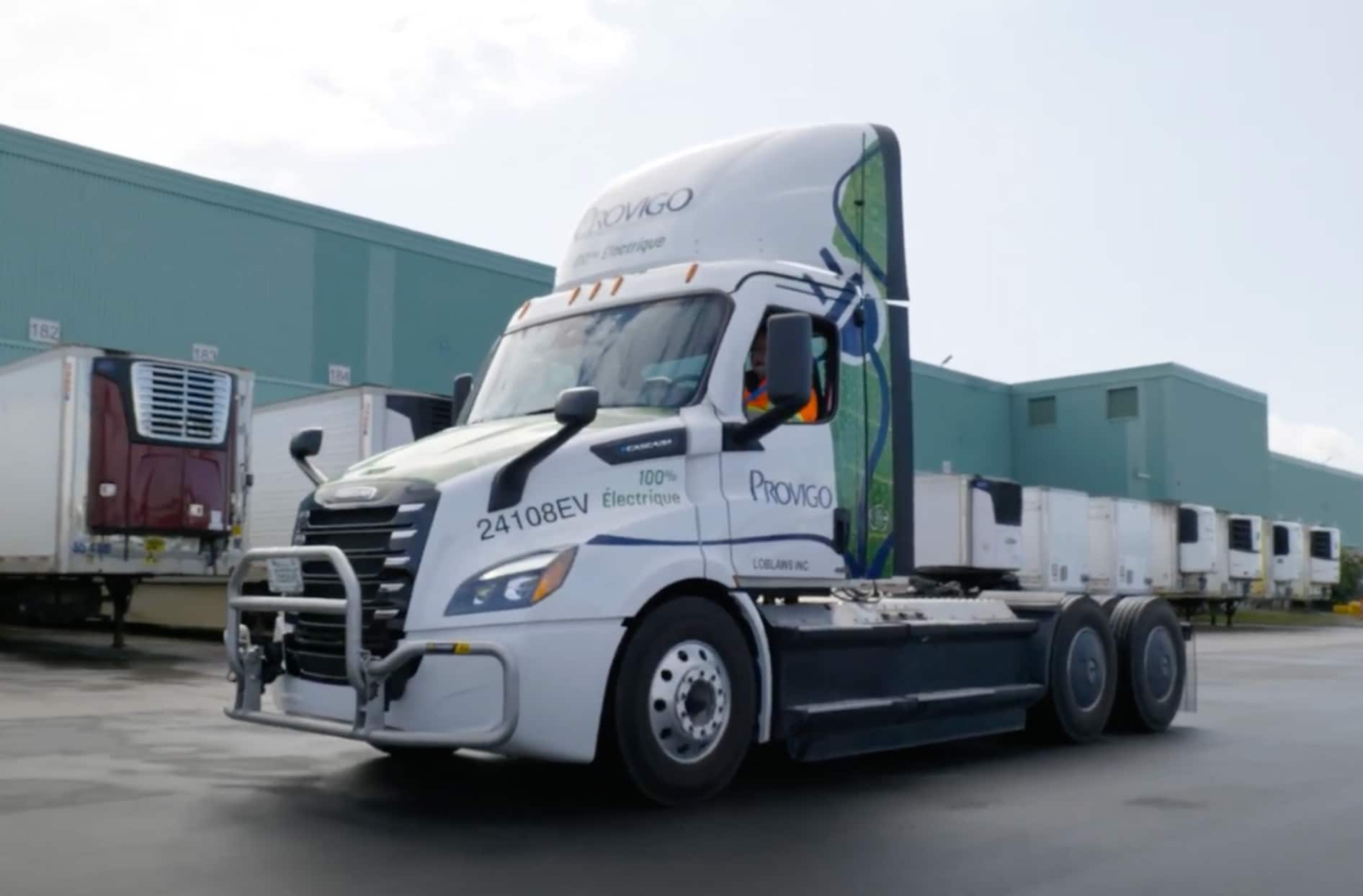 Earlier this year, Loblaw announced that it had put its first electric truck on the road, serving stores in the Greater Montreal Area. Since then, 38 more electric short-haul trucks have either hit the road or been ordered, and the company has signed an agreement to purchase 5 hydrogen trucks to complete longer haul deliveries.   
Each of these purchases represents meaningful progress, as the company seeks to operate a net-zero truck fleet by 2030.   
"We're a large company, operating an extensive supply chain network to stock stores in thousands of Canadian communities. That means our trucks are on the road in every province and territory, which creates a large footprint," says Rob Wiebe, Chief Administrative Officer for Loblaw. "We see the opportunity to fight climate change and know we have a responsibility to find new ways to cut our carbon emissions. As technologies advance, we will advance too."  
In case you missed it, we recently caught up with Kevin McComeau from the Loblaw Distribution Centre in Boucherville, Quebec, for a demo of one of the company's new electric trucks. Check it out for yourself!