Lynda is a strong leader
June 29, 2021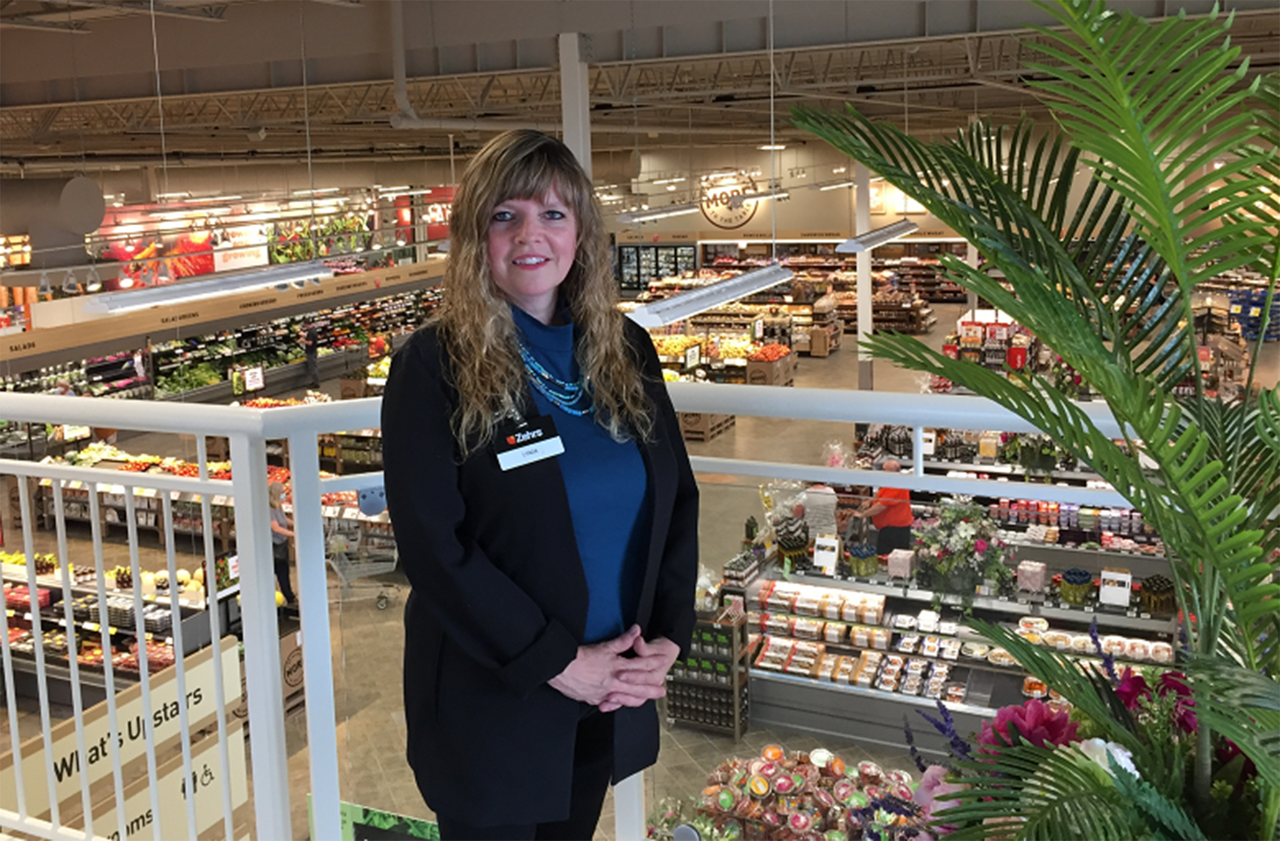 Lynda Sauve, HMR Manager at Zehrs® in Stratford, Ontario has always had a passion for learning new things and being involved in her store. In fact, in her almost 20 years with the business, her natural sense of curiosity has opened many doors for her and led to roles of increasing responsibility. Yet something held her back from putting up her hand to be an Assistant Store Manager (ASM).
"I had imposter syndrome," she says. "I didn't think I should apply because I wasn't sure about the ASM role."
Luckily for Lynda, and colleagues like her who are eager to grow their career with Loblaw, the six-month Assistant Store Manager in Training (ASMiT) program focuses on equipping colleagues with the tools and knowledge they need to become a successful ASM. It's a crash-course in professional and personal development.
When she learned about the program, Lynda immediately knew it was the right step for her to take. As a coach of an elite girls' soccer team, Lynda was confident in her people skills, but felt she needed to be stronger in store operations processes.
She knew she would come away with a deeper understanding of store operations and processes, but what she didn't expect was to come away with a new appreciation of the connection between colleague engagement, store conditions and customer satisfaction.
Prior to completing the ASMiT program, Lynda thought the success of a store was primarily based on store conditions. But now she sees it differently: "It's the people who drive the sales."
That realization drove home the importance of the Shadow of a Leader, a concept used to describe the influence a leader has on their team.
For Lynda, the shadow she casts as a leader is vital, it's how she creates a sense of team. "I don't want to only know people on the surface, I want to connect with them," she says. "When our colleagues see us out on the floor solving problems, it shows that we're listening to them and we take their concerns seriously.
It was towards the end of the ASMiT program when Lynda learned just how much of an impact her leadership style, which is focused on operations excellence, authenticity and strong connections, could have. "I was called down to the floral department and was presented with a gorgeous bouquet made by Jen, one of the floral department colleagues," Lynda recalls.
And while the flowers were wonderful, it was Jen's words that made Lynda tear up. "She told me I had shown her what a strong woman looks like, and that I had taught her that you can lead with a calm assertiveness."
That was the moment when Lynda learned one of her most powerful lessons of all. "I wasn't just a leader in training, I was a leader training leaders."