Nico is mad about yuzu
May 31, 2021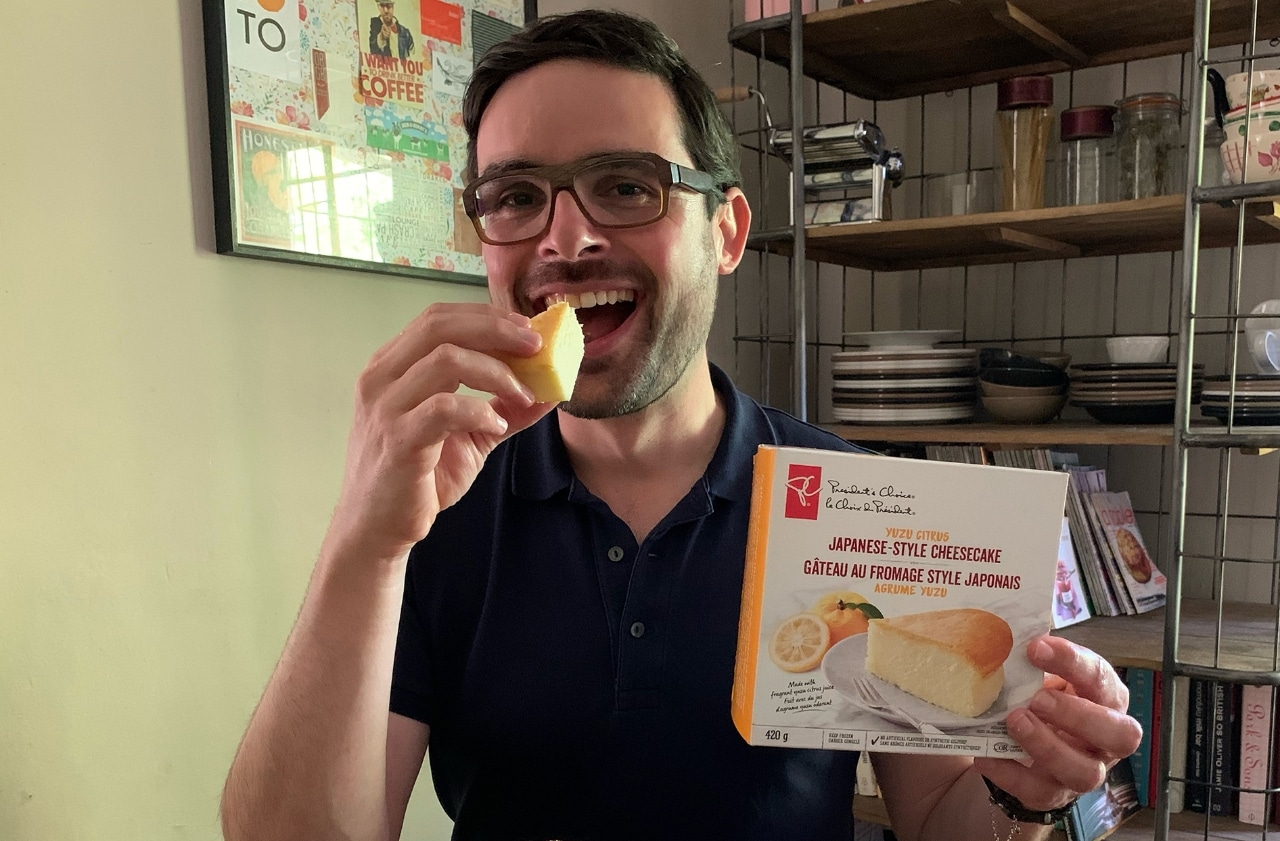 When Nico Diard, Director, Product Development, describes a flavour as a "treasure" and his "new passion," it's a good sign there's something to be excited about—and that's exactly how he describes yuzu, one of the hero flavours of this year's PC® Insiders ReportTM Summer Edition.
The knobbly-skinned fruits, which are mainly cultivated in Japan, Korea and China, are among the most exquisite members of the citrus family, says Nico. "More floral than an orange and nearly as tart as a lime."
The flavour had been popping up on menus and trend forecasts since 2015, but it wasn't until a team meeting in early 2020 that Nico and his colleagues realized it was time to bring yuzu to PC® customers.
"When we meet, it can sometimes turn into a conversation about what new restaurant we tried and what food we enjoyed, because food development is our job, but it's mainly our passion," he explains. "At one meeting, we were discussing how every chef on the French food shows I watch was using yuzu. Someone else mentioned the delicious honey-yuzu sauce she had at Aloette [Restaurant] in Toronto. Then we realized we were seeing it more and more on social media and in Asian and European product launches."
Japanese cuisine is one of the most popular ethnic cuisines in Canada, so it was a no-brainer: yuzu had to be one of the stars of 2021's PC® Insiders ReportTM Summer Edition.
Other hero products include three Mexican products, PC® Corn Tortillas, PC® Seafood Taco Seasoning Mix, and Cilantro Lime Crema, as well as PC® Butter & Lemon Grilling Lobster Tail Skewers and PC® Lemonade with Jalapeno, but Nico's favourite is the PC Yuzu Citrus Japanese-Style Cheesecake. Unlike a New York-style cheesecake, this sweet treat is super airy thanks to egg whites, which are whipped and folded into the rest of the cheesecake batter.
"The reason it's going to be the hit of the summer is that yuzu is a flavour that is like liquid sunshine," Nico says. "Pairing that flavour with this light cheesecake makes for a dessert that won't leave you feeling heavy in the warmer weather. Plus, you can eat it with your hands, so it's the perfect dessert for your backyard or a picnic in a park."
Interestingly, people rarely eat the fruit itself; it's a bit too sour for that. But chefs and product developers tend to use yuzu juice and zest to give both sweet and savoury dishes a hit of that sunshine. And Nico is sure customers will love it, too.
"My job is to make sure we bring something new to our customers all the time," he adds. "Yuzu is perfect because we can take a very familiar product like lemonade, ice cream or wings and just add some of this flavour and it becomes new, like something you never tasted before."
In addition to enjoying all the great yuzu products, customers will also love taking part in the #DoYouYuzu Tik Tok challenge… and you can too! From May 31 to June 6, get creative and show us how you make the PC® Yuzu Citrus Japanese-Style Cheesecake your own. Need some inspiration? Check out this clever cheesecake cookie sandwich hack.