Old shirts get new life
November 16, 2020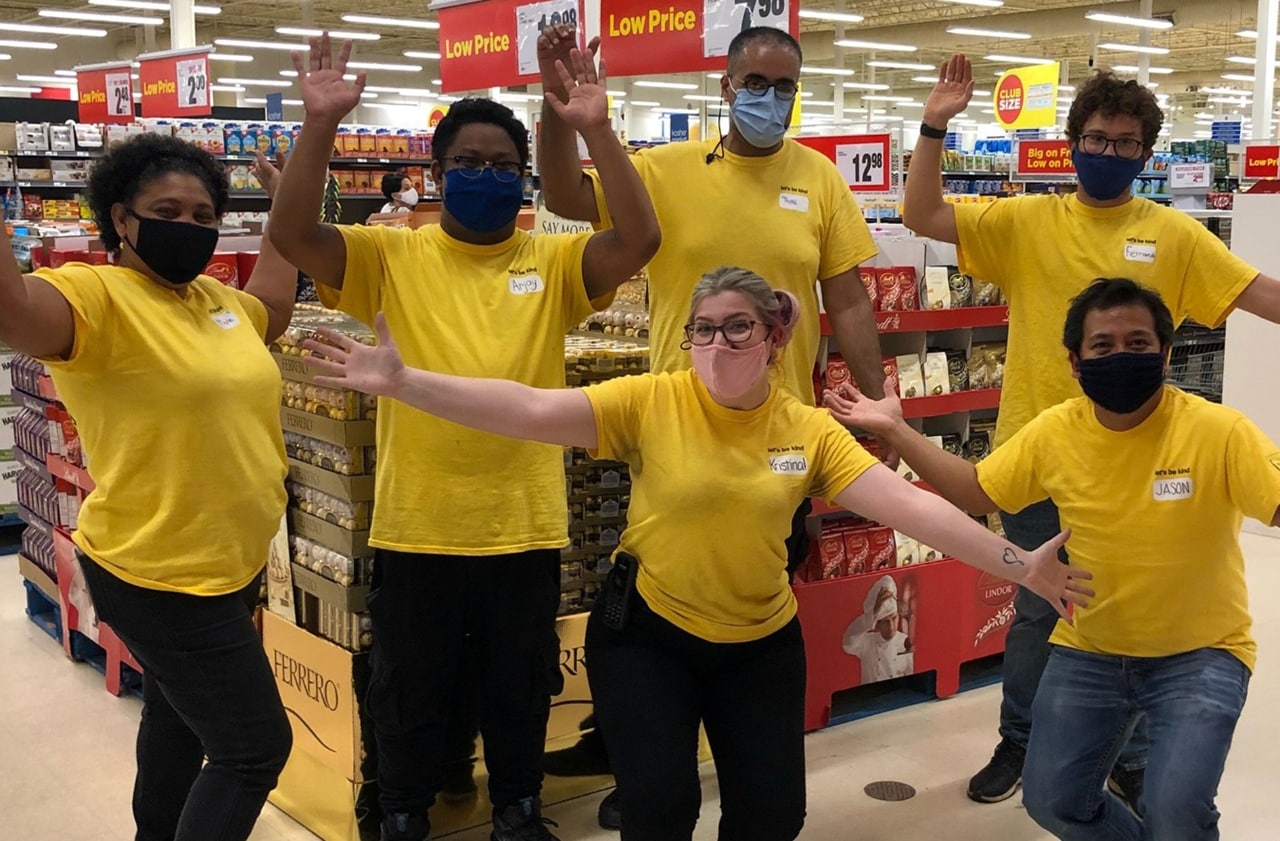 Old T-shirts. We've all got them. But our store colleagues may have a few more than most, as T-shirts are often used for in-store campaigns. But what happens to them when the campaign is over? How about giving them a new life, a new purpose?
Later this month, colleagues in several Real Canadian Superstore® locations in Ontario will have the opportunity to do just that as part of a new recycling initiative.
"We've heard from many store colleagues who want this kind of program," says Tonya Lagrasta, Senior Director, Corporate Social Responsibility. "We don't know what kind of volume to expect, but we do know we have many colleagues who have been with us for many years, which could add up to a lot of shirts! We're hopeful and excited about the potential to expand the program in the future."
Back in January, Loblaw recycled 10,000 kilograms of old surplus tees with the help of a company that gives textiles new life by turning them into stuffing for dog beds, home furnishings or insulation.
"It's just the right thing to do," says Andrea Skorski, Manager, Brand Marketing. "When we look at all the things that we do as a business, it's just so important to keep product end-of-life top of mind. Our operations team realized there should be a process to ensure these shirts are recycled."
Colleagues at the participating stores will be encouraged to bring their old promo shirts to work and deposit them into a specified box for recycling.
"This is really important to us," says Tonya. "This program is an example of our commitment to being a purpose-led, values-driven organization. We want our colleagues to know that we're always listening and looking for ways to reduce the impact of our operations."