Olga is ready for back to school
August 11, 2022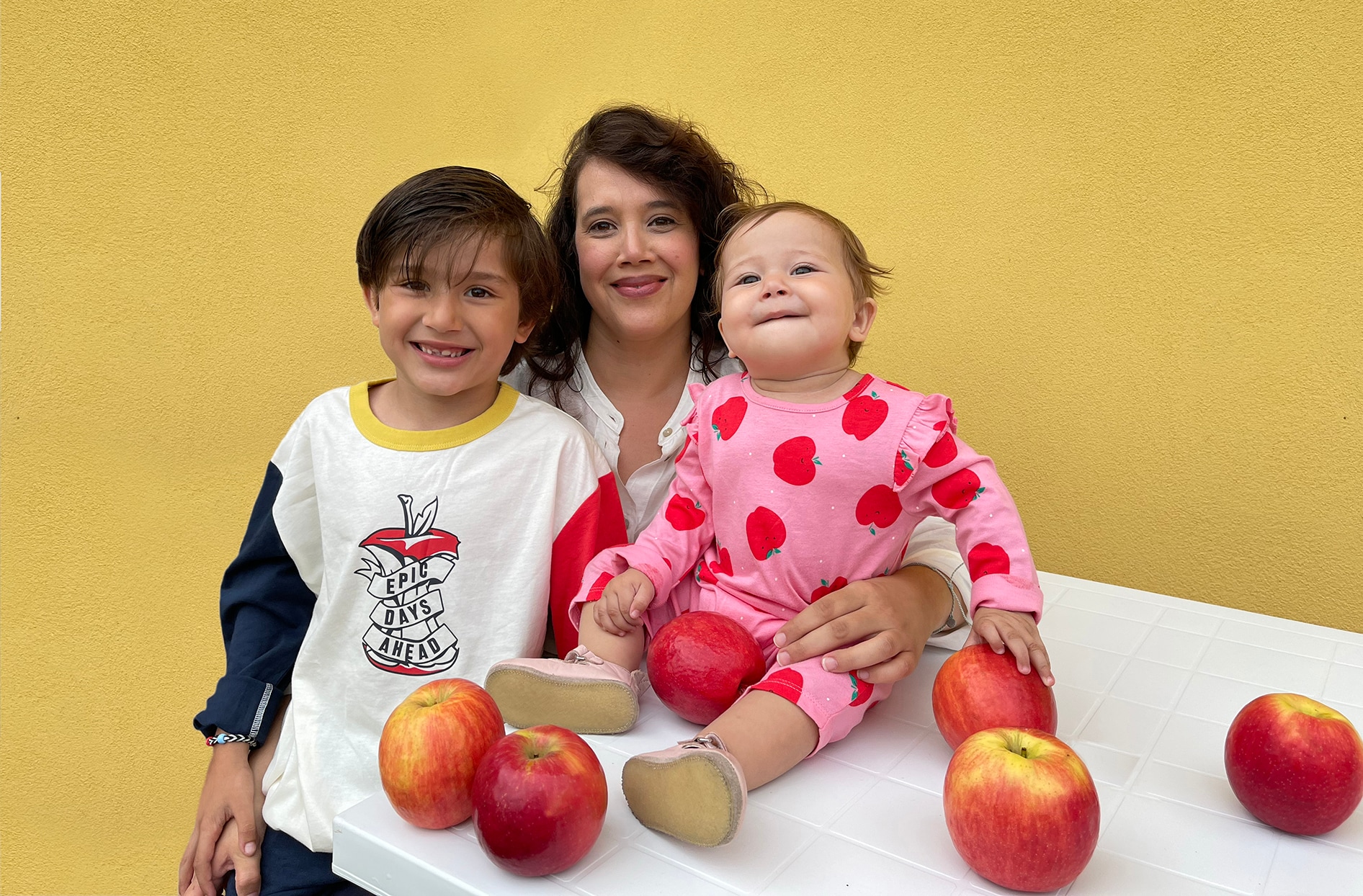 Back to school looks a little different at Joe Fresh this year. For the first time, the clothing brand is partnering with the President's Choice Children's Charity on a capsule collection inspired by the charitable organization's mission: to help kids go far, not hungry. A portion of the proceeds from the sale of the items (up to $75,000), will go towards providing good food for Canadian kids in school and during the summer. 
After a couple of turbulent years for Canadian families, the Joe Fresh team were keen to design something different for this year's back to school campaign, explains Joe Fresh Childrenswear Director, Olga Pinto.  
"Back to school is our most important delivery for childrenswear, so we wanted to do something that would help us give back in a meaningful way while continuing to provide amazing value and quality for our customers," she says.   
Joe Fresh approached President's Choice Children's Charity with the idea for a capsule collection that could act as a fundraiser back in the spring of 2021. The answer: an enthusiastic yes, Olga recalls.   
"Even though the charity is part of the Loblaw family, we didn't know if they had the appetite for this kind of project. But like us, they were so excited; it was so obvious and natural."  
Olga says President's Choice Children's Charity were dream collaborators and very receptive to the ideas from Joe Fresh teams, who used the organization's brochures, colour palettes and marketing materials as jumping off points to design the collection. 
Inspired by images of junior bakers with flour-covered hands, would-be gardeners in rubber boots and coveralls planting fresh herbs and broccoli-lovers embracing the cruciferous veggie, Olga's team produced a set of 25 pieces that are simple and adorable. A patchwork of illustrated apples adorns everything from a baby's onesie to a toddler's rain jacket and a kid-size striped t-shirt — all set against bright or high contrast backgrounds. Though the apple-theme runs throughout the entire capsule, Olga says that the bespoke hangtag is where the team was truly able to communicate the purpose behind the collection.  
"We worked closely with the President's Choice Children's Charity team to get the messaging just right," she adds. "We presented them with our ideas and gave them some examples of what a knit down could look like for instance, and they were very open."  
 Design-wise, the nod to the President's Choice Children's Charity brand might appear subtle to the outside observer. But it's little details like the threading or buttons on a piece of clothing done up in the collection's colours that help build up its narrative.  
"We wanted to make something that was relatable and something our customers would feel good buying. That's why we decided to go more subtle with the garments themselves and concentrate the messaging on the hangtag." 
For Olga, seeing kids wearing her designs is always fulfilling but knowing that this collection will help feed children is another level. "The gratification is very different." 
The Joe Fresh x President's Choice Children's Charity capsule collections hits Joe Fresh stores across Canada on August 11 for the Back-to-School shopping season.