Opening doors for autistic adults
January 11, 2021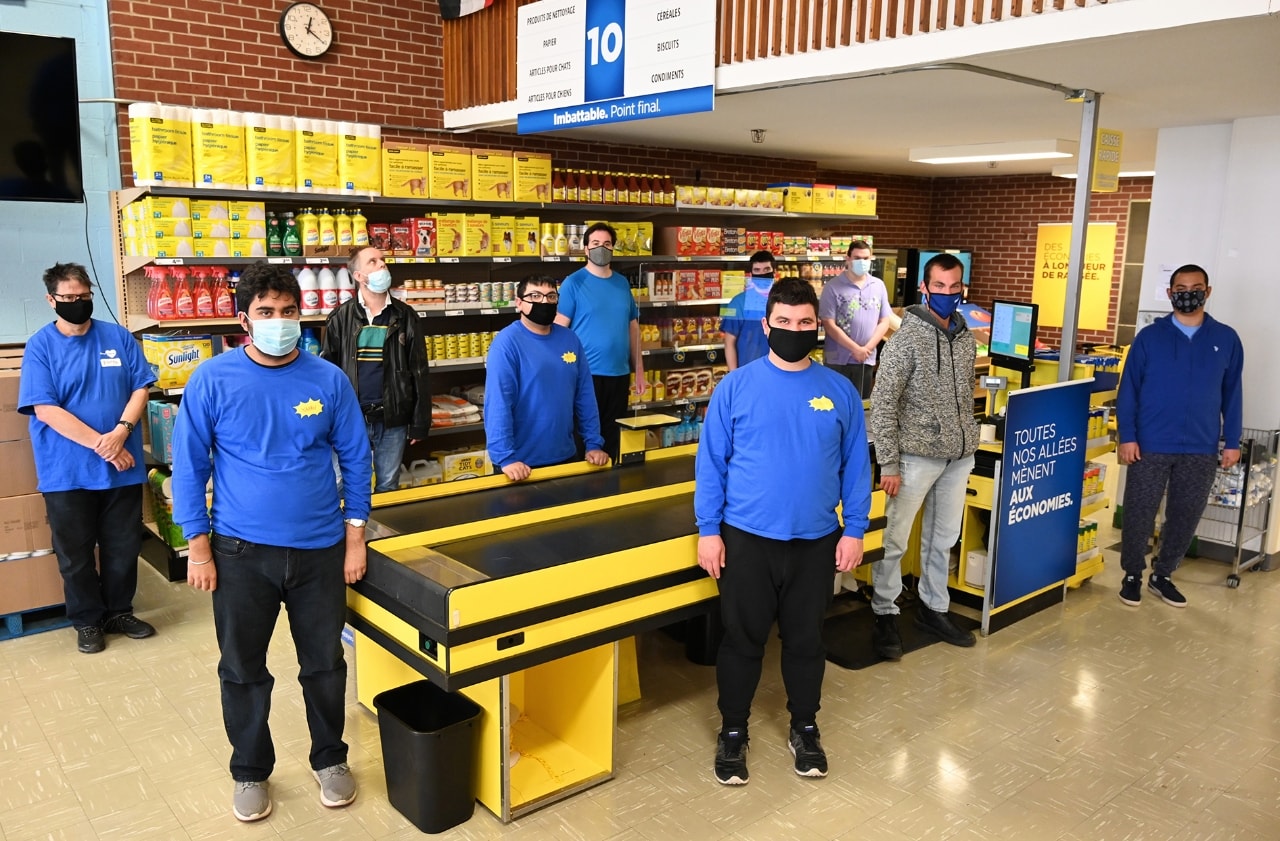 Being able to work in a grocery store is something some of us might take for granted, but for autistic adults, it can be life-changing. 
It's one of the many reasons why Loblaw has teamed up with Giant Steps Montreal, a school dedicated to the education and inclusion of autistic students, to launch the Polaris Enterprise initiative.
The school welcomes students aged 4 to 21, but according to Andre Pereira, Project Manager at Giant Steps for Employment Initiatives, "there's a large void in services and programs once an adult turns 21." That's where the Polaris Enterprise pilot project comes in. The nine-month bilingual program focuses on personal and professional development, with the goal of preparing autistic adults for employment, potentially at Loblaw's Maxi® and Provigo® stores in Quebec, or a similar industry setting.
"We're talking about jobs in retail and distribution centre settings, but also roles in administration, graphic design and a number of other positions," says Andre. "There is a wide range of possibilities."
The project was inspired by a company in the U.S. that built a state-of-the-art distribution centre, and employed 40% of their workforce with all kinds of different disabilities. Reports indicate that the facility is one of the most productive DCs in the entire company.
"There's a whole business case around hiring neuro-diverse individuals: higher retention rates, lower rates of absenteeism, equal if not higher productivity, and the result is a more cohesive and diversified team," says Andre.
It's an opportunity that resonated with Patrick Blanchette, Vice-President, Operations, Maxi. 
"This program aligns perfectly with our CORE values and our goal of eliminating barriers for people with disabilities and creating a more inclusive workplace that is reflective of the communities we serve," says Patrick. 
"We started with a plan to hire program participants at our stores, but then Andre said, 'Wouldn't it be amazing to have our own supermarket where we could do training at our own school?'"
That was all it took for the Maxi team to install a mock-up of a mini-store inside the Wagar Adult Education Centre, where the 10 students taking part in the initial program — whose ages range from 21 to 62 — can do practical assignments before beginning internships inside real stores and the grocery distribution centre.
"The objective is to offer them a job in one of our stores at the end of the program," says Patrick. "We will work with the participants and see what the best fit is — where they live, ease of access to transportation, and where their strengths and interests lie. We want them to be in the right role in the right store within the right team."
Patrick adds that the biggest opportunity does not lie in how we can welcome autistic employees, but in how we can coach our own colleagues to be more inclusive, and to ensure their integration is a mutual success.
"For many people on the spectrum, a job represents a lot more than just a paycheck," says Andre. "It's about belonging, independence, identifying interests and abilities, participating more in daily life, and proving they have something to contribute."
In fact, Andre has already seen so much progress with the participants, not just with job skills but with self-esteem and personal development.
"So far, it's been great," attests Andre. "It's really amazing to see the confidence booming and the sense of pride of participating in such a program."