Past meets future at historic West Block in downtown Toronto
September 11, 2020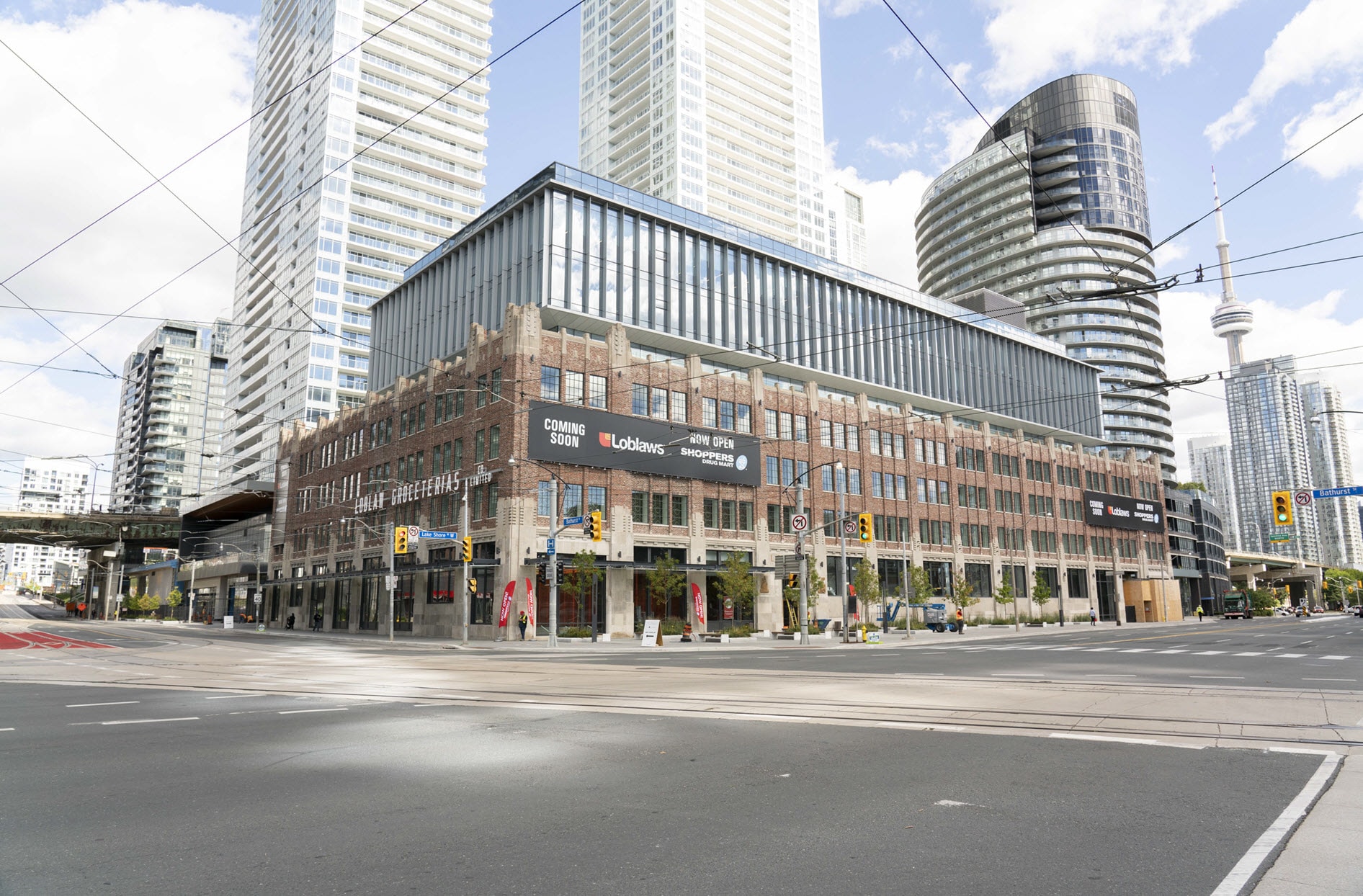 Started from the bottom now we're here. Literally. After tearing down of the historic West Block building in Toronto began in 2013, it's been built back up, brick by brick, with each stone replaced in its same original location.
The building first opened in 1928 and served as head office and the first Loblaw Groceterias warehouse until the 1970s. In 2001, it was declared a heritage property and nearly 20 years later, it's been transformed into a hub of retail and innovation.
The retail space will consist of a Loblaws® store, a Shoppers Drug Mart® store, a Joe Fresh® store, a PC Financial® pavilion and a Pane Fresco® hall, the eatery's first foray into a Loblaws® store.
Above the stores, there are five floors of office space that will house the Loblaw Digital team, the PC OptimumTM team, the PC Financial team and the general merchandise team. There are also two residential condo towers.