Riley's got drive
February 5, 2021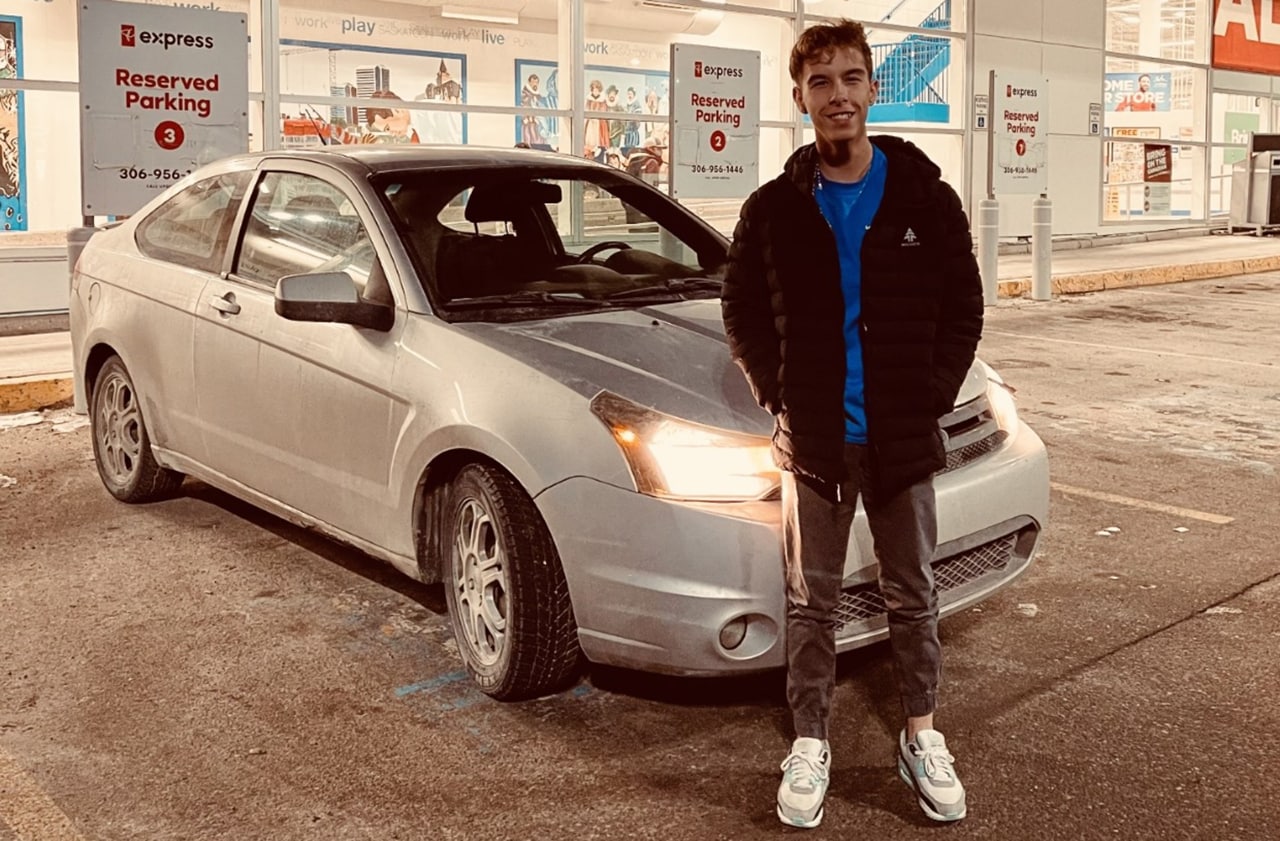 Riley Rostotski was just 14 when he started working at a Real Canadian Superstore® location in Saskatoon. Fast forward nearly two years, and he's happily logging 30-hour weeks while juggling Grade 11 and driving his very own car to his shifts.
"I've gained so much independence from working," says Riley, now 16. "I have lots of responsibility compared to many other teenagers — I don't want to gloat or anything, I just think it's pretty cool to be able to make my own money and support myself a little bit more."
Riley and his twin brother applied for part-time jobs in February 2019. Their older sister was already working as an assistant manager at the other Real Canadian Superstore location in the city, and she thought she could help show them the ropes and offer some tips.
It was the twins' first job, where they started as cashiers. When the pandemic hit last year and more people began ordering groceries online through the PC ExpressTM service, Riley started helping out as a personal shopper. With school cancelled, he and his brother took on more shifts, some of which entailed working nights to prep orders for the next day.
"We were getting great experience and making really good money," he says.
In July, they were able to buy a car together: a 2010 Ford Focus they use to get to work. "It's a cute little coupe," he says. "We just wanted something reliable and that's what we got. For a first car, it's really great."
In the fall, Riley and his brother were asked to move to the store where their sister works. The twins are now both personal shoppers there.
"It's certainly busy," he says. "I've gotten so much customer-service experience — I think it's a really good start on adult life. It's getting me accustomed to what I'm going to experience down the road."
It hasn't been too challenging to juggle school and a busy job, he says. He doesn't get much homework, but he makes sure to keep up with it, completing assignments after his shifts or during his free evenings.
"I've been working lots of hours, but overall, my work-life balance has been just fine."
The job has offered many benefits in addition to independence, like extra spending money for clothing and electronics and colleagues he genuinely enjoys spending time with.
"It's been a really good opportunity," Riley says. "I'm not moving out anytime soon, but this experience of working and making my own money will help prepare me for my future."