Ryerson University and Joe Fresh Award Cycle 3 Innovators from the Joe Fresh Centre for Fashion Innovation
TORONTO, April 2, 2018 /CNW/ - The Joe Fresh Centre for Fashion Innovation, in partnership with Ryerson University, celebrates the completion of cycle three. Innovators NUMI by Nudy Patooty and Adrenalease have successfully completed the 18-month acceleration program that provides a structured platform for emerging fashion-inspired companies to develop their businesses.
"Congratulations to our third cohort of graduating companies," said Charles Falzon, Dean of the Faculty of Communication and Design at Ryerson University. "This year's talented group of fashion innovators have truly embraced the Joe Fresh Centre's spirit of creativity, innovation, and entrepreneurship over the past 18 months. I am proud to see them enter this next stage of their businesses and look forward to celebrating their many future successes."
During the 18-month acceleration program and competition, the startups participated in three pitch demos at the six, twelve and eighteen-month mark where they were evaluated by Ryerson judges and Joe Fresh executives. Dean Charles Falzon announced two Cycle 3 Innovators who collectively received $50,000 in funding as a reward for their achievements. In accordance to the predetermined contest guidelines and winnings distribution matrix, NUMI by Nudy Patooty received $40,000 and Adrenalease $10,000.
"I'd like to congratulate Adrenalease and NUMI by Nudy Patooty for their hard work and determination throughout this 18-month program," said Ian Freedman, President of Joe Fresh. "Both brands have produced products that address important customer needs, and their founders have turned their smart ideas into scalable businesses while evolving and embracing change along the way."
"NUMI has completely transformed as a brand, and a company, during our 18 months in the Joe Fresh Centre," states Michelle Shemilt, founder of NUMI by Nudy Patooty. "With the guidance and support of the mentors and advisors we went through a complete rebrand, which enabled us to better align with our customers, clarify our unique value proposition and reposition ourselves as a leader in the fashion technology and sustainability space. In addition, as a bootstrapped business, we were able to grow our revenues over 500% and double our team in large part through leveraging the resources and network of the JFC."
The goal of The Joe Fresh Centre for Fashion Innovation is to foster a 360-degree approach to mentorship that will best position emerging entrepreneurs for real world success.
The two Joe Fresh Centre Innovators that graduated include:
NUMI by Nudy Patooty                                                                                                        NUMI by Nudy Patooty is a transformative undergarment that wicks away sweat before it becomes an embarrassing stain or damages your clothes. Each NUMI by Nudy Patooty undergarment is proudly made in Canada with high-tech, moisture-absorbing fabrics that protect your wardrobe and keep you dry and comfortable all day.  www.WearNUMI.com
Adrenalease Adrenalease specializes in scientifically engineered Posture Performance Apparel. Their primary Posture Performance Shirt has integrated adjustable straps that work like Kinesio-Tape. Through proprioceptive feedback and muscle memory, the straps provide a gentle reminder to keep your posture in an upright position. Adrenalease Inc. has recently expanded their line with the introduction of a Posture Tank Top and is slated to release a Posture Sports Bra in 2018.  www.Adrenelase.com
About Ryerson University Ryerson University is Canada's leader in innovative, career-oriented education. Urban, culturally diverse and inclusive, the university is home to more than 44,600 students, including 2,600 master's and PhD students, 3,100 faculty and staff, and nearly 185,000 alumni worldwide. For more information, visit ryerson.ca.
About The Joe Fresh Centre for Fashion Innovation The Joe Fresh Centre, located in downtown Toronto, is modeled after Ryerson University's highly successful DMZ, Canada's top-ranked university incubator, and Ryerson Futures, its affiliated business accelerator. The mission of The Joe Fresh Centre for Fashion Innovation is to accelerate Canadian start-ups in all fashion-related fields, including design, production, technology and professional services. This was made possible with a $1 million grant from Joe Fresh in 2015. For more information, please visit joefreshcentre.com
About Joe Fresh Essential Style. Exceptional Value. Founded in 2006, Joe Fresh offers accessible, modern design in lifestyle collections for women, men and children. Today one of Canada's leading fashion retailers, Joe Fresh brings a contemporary point of view to everyday wardrobe favourites full of colour, polish and thoughtful details. In categories spanning apparel, accessories, footwear and beauty, Joe Fresh provides quality and style for the entire family. In Canada, Joe Fresh products are available in more than 1,450 retail locations; including over 350 Loblaw locations, 1,100 Shoppers Drugmart locations, 11 freestanding Joe Fresh stores and JoeFresh.com.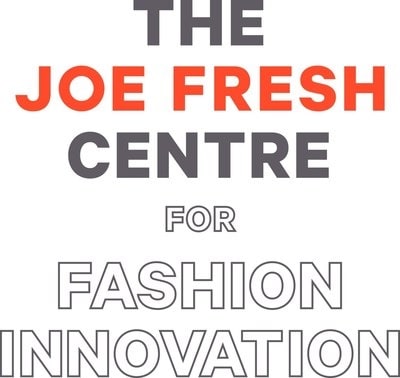 SOURCE Loblaw Companies Limited - Joe Fresh