Tony and Jennifer's sweet deal
March 25, 2021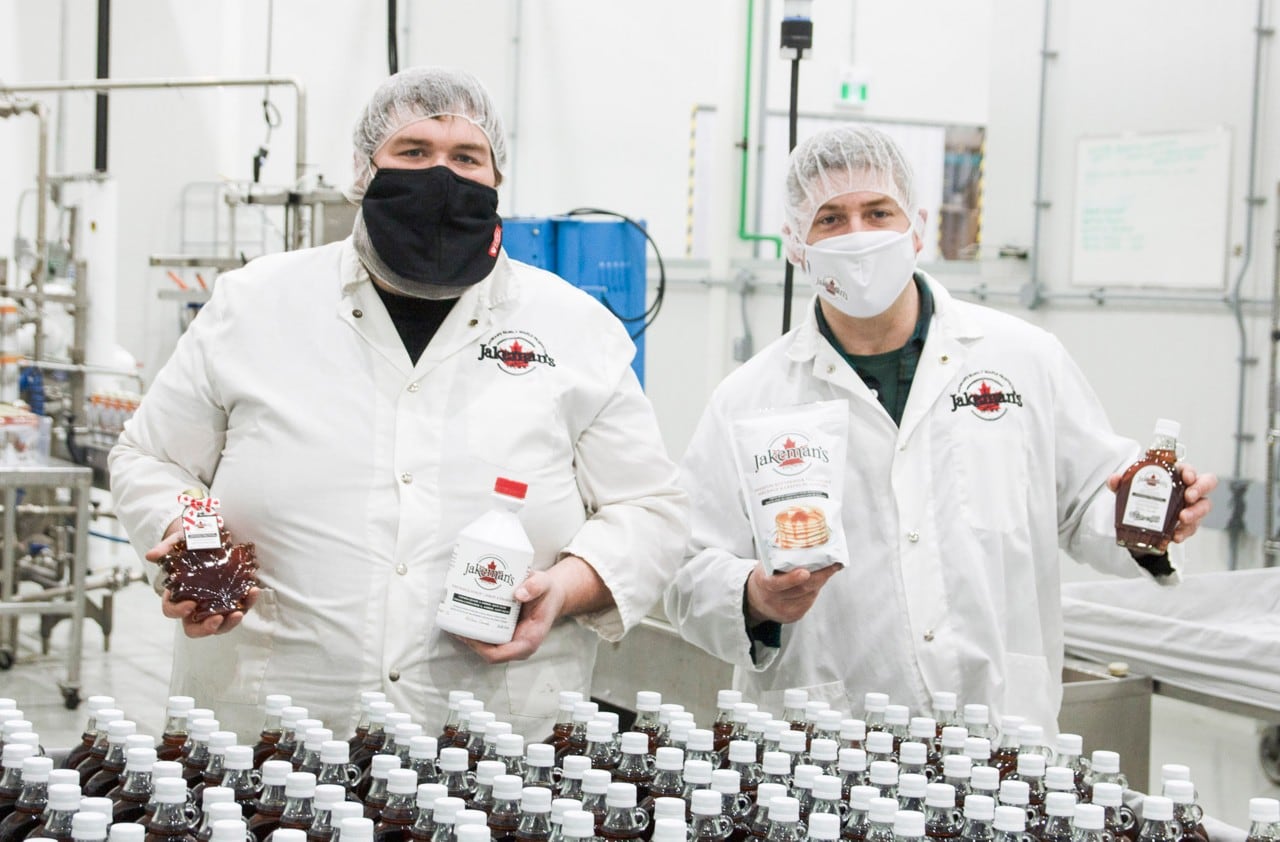 When travel shut down at the onset of the COVID-19 pandemic, Jakeman's Maple Products faced big losses. The company, headquartered in Beachville, Ontario, sold most of its maple syrup and pancake mixes to airports, souvenir shops and restaurants. That left Jakeman's with few buyers and a brand-new $3-million processing facility to deal with.
"We spent a lot of money to open our new facility so we were in quite a bind," says Chad Jakeman, CEO of the family-run enterprise which has been around since 1876. 
That's when he got in touch with Tony DiGiacomo, Category Director in Loblaw's grocery division. Chad and Tony had actually met in 2019 to talk about the company's local products. A year later, his call came at precisely the right time.
At the beginning of the pandemic, demand for maple syrup and pancake mixes surged and Tony's team had to find more product. 
"We made a commitment in March to buy everything Jakeman's had in stock and a whole bunch more," says Tony, who even spoke to his counterparts about listing the products. "They were in the same situation we were in; it just made sense."
Today, Jakeman's products are in over 280 of our Ontario stores with significant sales across Loblaw's grocery divisions in just over six months.
Prior to supplying Loblaw, Jakeman's products did have some retail presence in the Fortinos®  banner, but the products were delivered directly to those stores. Getting the company's maple syrup and pancake mixes into wider distribution was a real game-changer.
"The surge in consumer demand actually helped expedite getting Jakeman's products into stores and helped alleviate some of the challenges that, at times, keep smaller producers off the shelves," notes Tony. He and his team, including Jennifer Correia, Merchant in Loblaw's grocery division, worked with Chad on the listing and marketing process, including making some suggestions on the packaging of their pancake mix and syrup.
"Ultimately, Jakeman's decided to list their maple syrup in a white plastic jug instead of a glass bottle, to distinguish it from other maple syrup leaders currently on shelves," explains  Tony. 
"I was surprised at how supportive they were," Chad admits. "Without them, we were at risk of having to lay off staff; now, we're growing."
But for Jennifer, seeing the pride Jakeman's takes in its work and its people was inspiring. "That pushed our team to go the extra mile because we know it matters to them and to the community at large," she says.
Last June, a few weeks before the Jakeman's products hit store shelves, Tony and Jennifer paid a visit to the company's processing facility. "We wanted to show that we are supportive of local producers with good products," says Tony.
"We provided them with a platform and made it possible for customers to access Jakeman's products at our stores. But Jen and I are customers, too; that's why this is so rewarding.