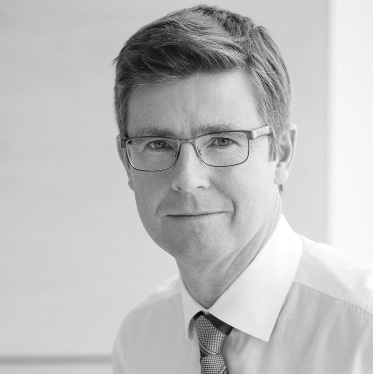 Tremendous acts of kindness from you and a word of thanks from Galen
Hi Everyone,
When I woke up this morning, I went to let my dog Stella out in the backyard. We were met by a skunk hiding in the bushes and quickly retreated inside, keeping our distance. As many of us reach the end of our eighth week self-isolating at home, it seemed a bit like how I feel about everything else that's going on, sometimes nervous about heading outside, and unsure what might be waiting for us.
I'm certainly encouraged by the slowing trend of COVID-19 infections across Canada, and the success we've had flattening the curve. There are promising signs that parts of our country will begin to reopen, and I look forward to a day when we all might be able to add one or two people to our personal "bubbles". But it's still tiring to wake up each morning amidst such uncertainty. Far too many of our closest family and friends remain on the other side of a Facetime call. And while it's great to see more and more retailers unlocking their doors, a visit to your local shops may still be a frustrating event, sometimes with long lines and short tempers.
That's why I was particularly concerned when I heard about Krista in Kingston, Ontario. She'd made the trip to James' valu-mart to get food for her family, only to return and find her car had a flat tire. We've all been there, but rarely amidst such stressful times. And that's why I was so happy to learn that within minutes Shannon, a fellow shopper who just so happened to be a mechanic, quickly pitched in to help change her tire. It's only one example of how this whole situation can actually bring us together.
I'm constantly amazed by how front-line workers across our country are supporting each other. We've seen first responders parade through supermarket parking lots with lights and sirens wailing in appreciation for our colleagues. And an impromptu Timbits delivery to our Stratford Zehrs from the nearby Tim Hortons, accompanied with a kind note from their employees to ours.
Just as remarkable are the stories of customers sharing their gratitude. Take Marc, who showed up to his No Frills store this past Monday only to find that some of his customers had spent the night drawing a 20-foot wide message of thanks in sidewalk chalk at his entrance. Or Sylvie, who found a rainbow wrapped with the words "Thank you for taking care of us" sketched outside her Shoppers Drug Mart in Quebec City. Every day we're seeing countless examples of homemade cookies, freshly picked flowers, and thoughtful notes delivered to our stores across the country.
There are simply too many to share them all, but if you have a moment I'd suggest reading this Facebook post about Nana Ninja who showed up at Gary's No Frills last Monday. This masked senior-citizen superhero came to thank the team for their kindness, caring, and patience as they kept everyone safe.
Our colleagues continue to work hard to support their communities, and I'm truly inspired to see their communities doing so much to support them in return. It's proof that we can count on each other to get through this. And while we don't know exactly what's next, we'll all be ready for it. In the meantime, however, I've got a few extra cans of tomato sauce just in case that skunk shows up again tomorrow.
Keep being kind,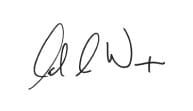 Galen Weston