We're still standing with the Black community
May 25, 2021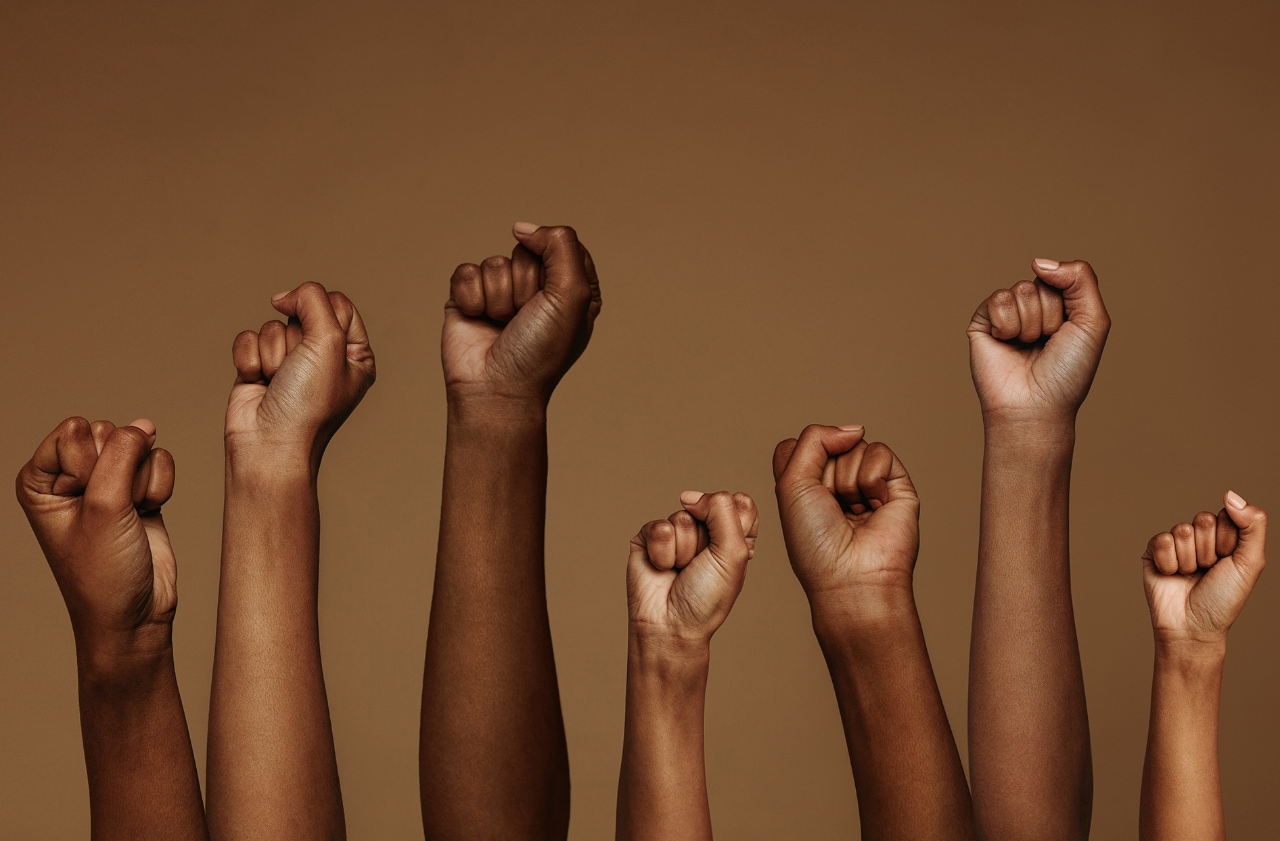 It has been one year since the world witnessed the murder of George Floyd and, like many, we were relieved to see accountability and justice served. Unfortunately, that is often not the case, and Black lives continue to be impacted. Last year, Galen made a promise that as a company we would continue to help create systemic change. We've been listening. We've been learning – and unlearning. And we've been taking action.
Loblaw has nearly 200,000 colleagues and employees in 2,500 different locations across Canada. Each of us brings different backgrounds and perspectives, and we truly believe that is our strength. Our company's purpose is to help all Canadians Live Life Well®, and we know this is only possible without any form of discrimination. We have made progress over the last few years with our culture and diversity, equity and inclusion commitments, but we know we have so much more work to do. As we reflect on the past year and continue dialogue and progress, here are some of the ways we have been taking action on Black inclusion and anti-racism.
We're increasing representation in our leadership positions (Diversity)
Through the collection of voluntary self-identification data, we are better understanding where underrepresentation exists to create change. With these insights, we have made commitments to increase the representation of racialized people in our Board of Directors from 17% to 25%, in executive positions from 20% to 25%, and management positions from 21% to 30%, all by the end of 2024. We're also specifically monitoring the increase of Black representation in our workforce. To achieve these goals, we're unpacking our talent programs to break barriers in how we hire, develop and reward our colleagues and employees.
We're investing in the Black community (Equity)
Our partnership with the Black Business and Professional Association ("BBPA") remains strong. Last year we made a $100,000 donation and activated a charity wallet in the PC OptimumTM app for customers to donate their PC points to them. In 2020, PC Optimum members donated $34.7 million points - almost $35,000 - to BBPA and their community programs. We've held events to make connections with Black professionals and business owners, and our leaders have signed up to be mentors. We've also formed a partnership with Black Professionals in Tech Network, and are taking part in educational sessions, leadership circles, networking events and more to see more Black representation in the fast-growing tech space that we are part of.
We're building empathy and allyship (Inclusion)
To make everyone feel a sense of belonging, we are building empathy and allyship, and challenging our colleagues and employees to change their own behaviours and decision making to build a culture of inclusion. We've had many open and honest conversations in big and small forums, eye-opening speaker series, and mandatory training on the basic principles of diversity, equity and inclusion, unbiased hiring practices, and racial profiling and anti-discrimination. We've listened to customers about their experiences in our stores and retail environments in general. There have been many brave moments. Many awakenings. And many tears.
We can't stop. You can't stop. Let's keep talking, holding each other accountable, and working hard to break systemic barriers and inequities. Change is long overdue. We owe it to our Black and racialized colleagues, employees, customers, friends, and family members.
These commitments are part of our broader social and environmental responsibility efforts. Read more in our 2020 CSR Report.
Sincerely,
Loblaw's Inclusion Council
Greg Ramier, President, Market Division

Zebrina Kassam, SVP, Human Resources

Nelm Khangura, VP, Loblaw Technology

Alison Burgess, VP, Business Processes

Nadeem Mansour, Chief Compliance Officer

Mary Macisaac, SVP, Loblaw Brands

Melanie Singh, VP, No Frills

Sharla Paraskevopoulos​, SVP, Operations

Sandra Daniel, VP, Healthcare Businesses, Shoppers Drug Mart

Ian Hanning, Chief Financial Officer, PC Financial & Services

Bronwyn Towns, VP, Joe Fresh

Wendy Hui, VP, Supply Chain

Darcy Scott, Director, DC Operations

David Markwell, SVP, Loblaw Technology

Wes Brown, VP, Marketing

Marsha Lindsay, VP, Legal – Human Rights

Catherine Thomas, Sr. Director, Corporate Affairs and Communication

Rashid Wasti, Chief Talent Officer

Mark Wilson, Chief HR Officer

Jackie Roberts, VP, Talent and Culture