Women helping women: Winnie and Cheryl's story
March 8, 2023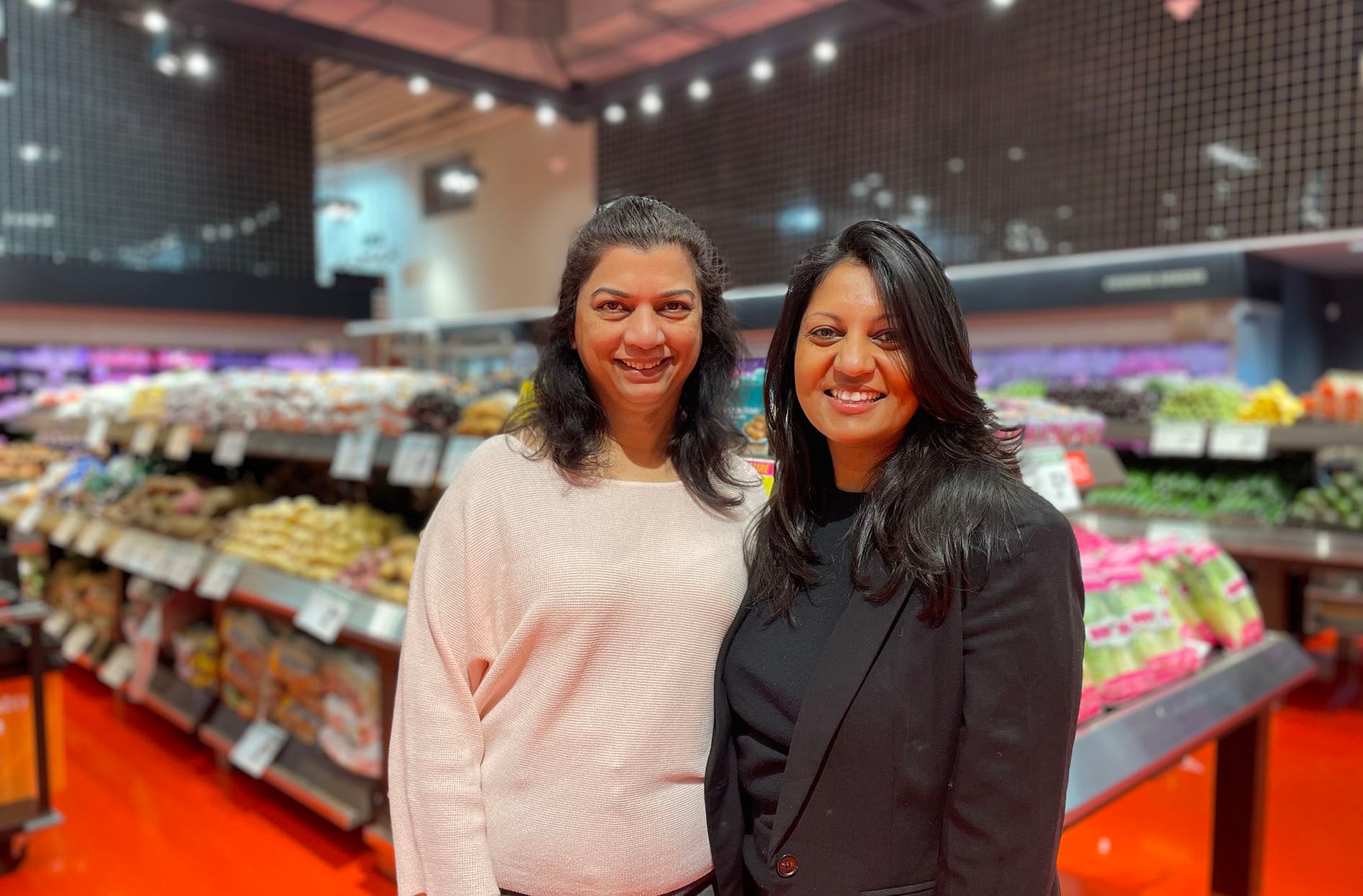 More than 20 years ago, Cheryl Fernandes, who's now Director, Communications for President's Choice Financial, and Winnie Chappell, who's now an Executive Assistant in Loblaws' legal division, used to chat over their cubicle walls and take their lunch breaks together when they both worked at a consumer goods company in Pakistan.   
"We instantly clicked," Winnie recalls.  
It wasn't just that the duo got along, though. Part of their bond came from being women in a male-dominated workplace. They knew how important it was to support one another as they continued to grow in their careers—and that's something both women continue to feel strongly about today.  
"It's so important for women to be heard and to be seen," Cheryl says. "Especially for women of colour. That representation is so important, because we need to see other people in the workplace succeeding so we can be inspired and know that's something we can aspire to, too. And when you do succeed, it's so important to help other people when you can."  
In fact, that's exactly what she did. Cheryl moved to Canada a few years after she and Winnie met, but the duo stayed in touch and would always make time to meet up when she was home for a visit. And when Winnie decided to make her own move to Canada last year, her old friend was one of the first people she told. And when she struggled to find work, Cheryl was once again someone she confided in.  
"It's not easy finding a job," Winnie says. "One of the hardest things was that I didn't have any Canadian experience. Before I even planned to come here, I would always hear that to get a job here, you have to start at a small Canadian company first. That's something I would always discuss with Cheryl: 'If no one's going to give me my break, where do I get this experience from?'"  
Cheryl empathized. Her experience was a little different—when she first arrived in Canada, she was able to easily find a job at the same company thanks to her tenure in the Pakistan office—but she'd seen other newcomers struggle during their own job hunts, often because companies here didn't recognize the value of their international experience.   
But, she knew Loblaw was different. 
That's why she offered to recommend Winnie for an open position similar to the role she held before. After several rounds of interviews, Winnie landed the role of Executive Assistant on the Loblaw Legal team – her first job in Canada. She's thrilled she can put her 30 years of experience to good use doing challenging, rewarding work—and Cheryl is happy and proud she was able to not just support another woman in the workplace but someone who has been a good friend. 
And yes, they're once again grabbing coffee and taking lunch breaks together.  
"Winnie and I are so happy to share our story about working for a company that truly embraces equity, diversity of thought, experience and background—and gives not just newcomers but everyone an equal opportunity to thrive and grow," says Cheryl. "This is something we should all be very proud of, on International Women's Day and every day."