Ani's recipe for success
March 1, 2021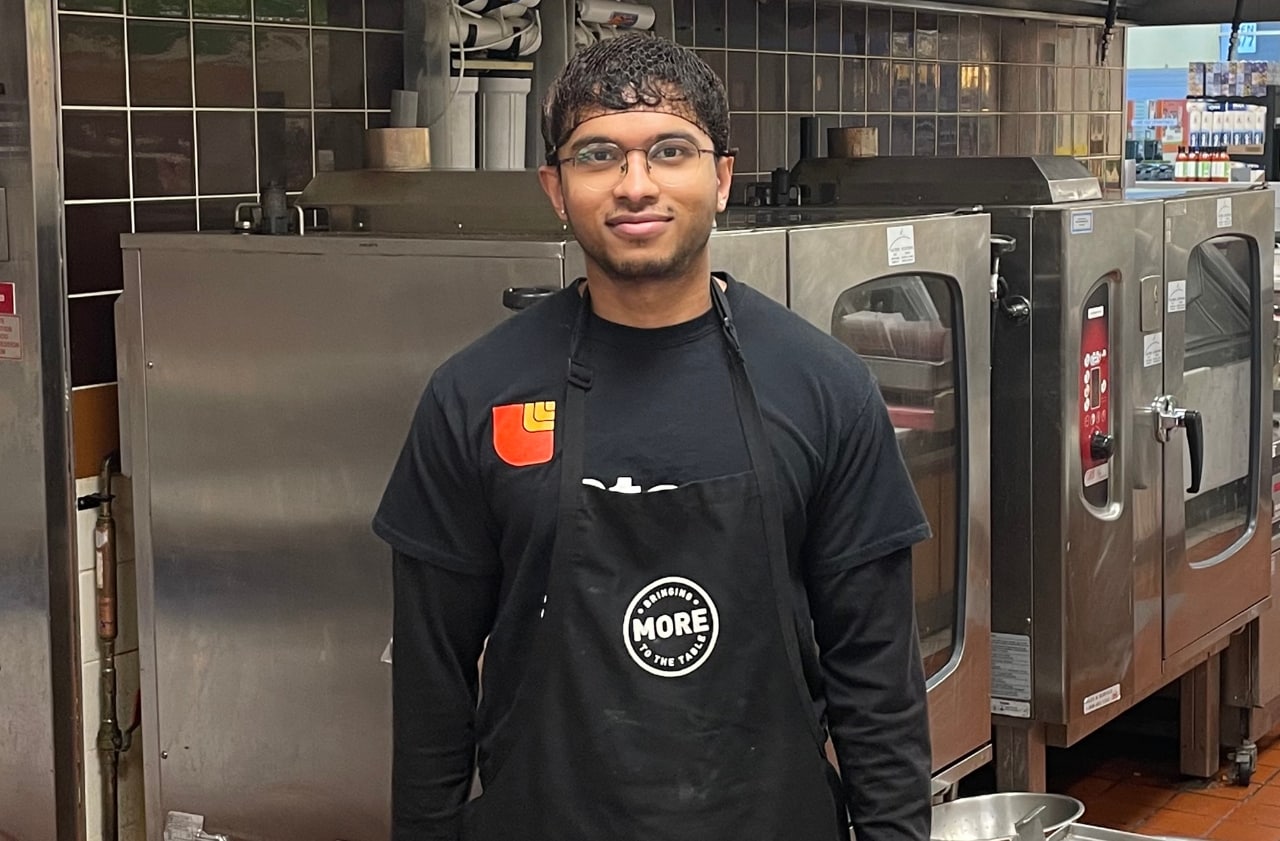 Back in September, Richard Downe got a message on LinkedIn that intrigued him. It was from Ani Dharmarajan, a University of Waterloo student who works part-time at a Zehrs® location in Waterloo, Ont. He had an idea he wanted Richard's help with.
As Senior Director of Data Science with Loblaw Digital, Richard gets a lot of random messages from people asking for career advice.
"I'll be honest, I don't reply to very many of them," he says. "But this one was different — it was thoughtful, and the problem Ani was describing fit squarely within the realm of things that my team had been trying to solve over the last two years."
Ani is doing his master's in Systems Design Engineering with a specialization in artificial intelligence and machine learning. For a course project, he wanted to come up with a model to forecast sales in Zehrs hot deli — the department he works in.
"My manager was having difficulty ordering ingredients and planning in advance what we should be making," Ani says. Much of what the deli sells — sandwiches, soups, salads, pizza, potato wedges — has a short shelf life. Often, product would sell out or it would sit on the shelf and have to be discounted.
"Either way, we're losing out on sales," says Ani, "so it's a bit of an optimization problem."
After reading Ani's message, Richard knew the student was onto something. He set up Ani with years of deli sales data from all Loblaw® stores, and connected him with some members of his team to help.
"The idea that someone who works in the deli wanted to help us improve the way the department gets the right amount of goods produced was exciting," Richard says.
Ani crunched the data and created a model that matches the performance of the deli's current system. He submitted his class project and gave a copy to Richard and his team.
Then something happened he never expected: Richard offered him a four-month internship at Loblaw Digital to further improve his model. Ani started in early January.
"One thing that I try very hard to do with my team is make sure that they get the business context and understand the problem we're solving," says Richard. "Ani's deli experience means that on his very first day, he's aware of the problem that most of our team might take some time to fully appreciate."
When Ani sent his LinkedIn message, he doubted whether Richard would even respond. "It's funny how things work out," he says. "It went from a course project to something much bigger than that. It's been a great experience so far."
The focus of Ani's internship will be combining the work from his class project with the Loblaw Digital Data Science team's existing work to generate a forecast that will better allow them to capture lost sales.
Richard says his team will then work with Ani's store to see if they can pilot the new model there. Ani still works at Zehrs on Sunday mornings, in addition to his new full-time internship and full-time classes.
"It's COVID, it's winter and I've got nothing else to do," he says with a laugh. As for his course, he didn't get a specific mark for the project but he passed the class. "I'm assuming I did okay."