Pageants taught Sophia to give back
March 4, 2021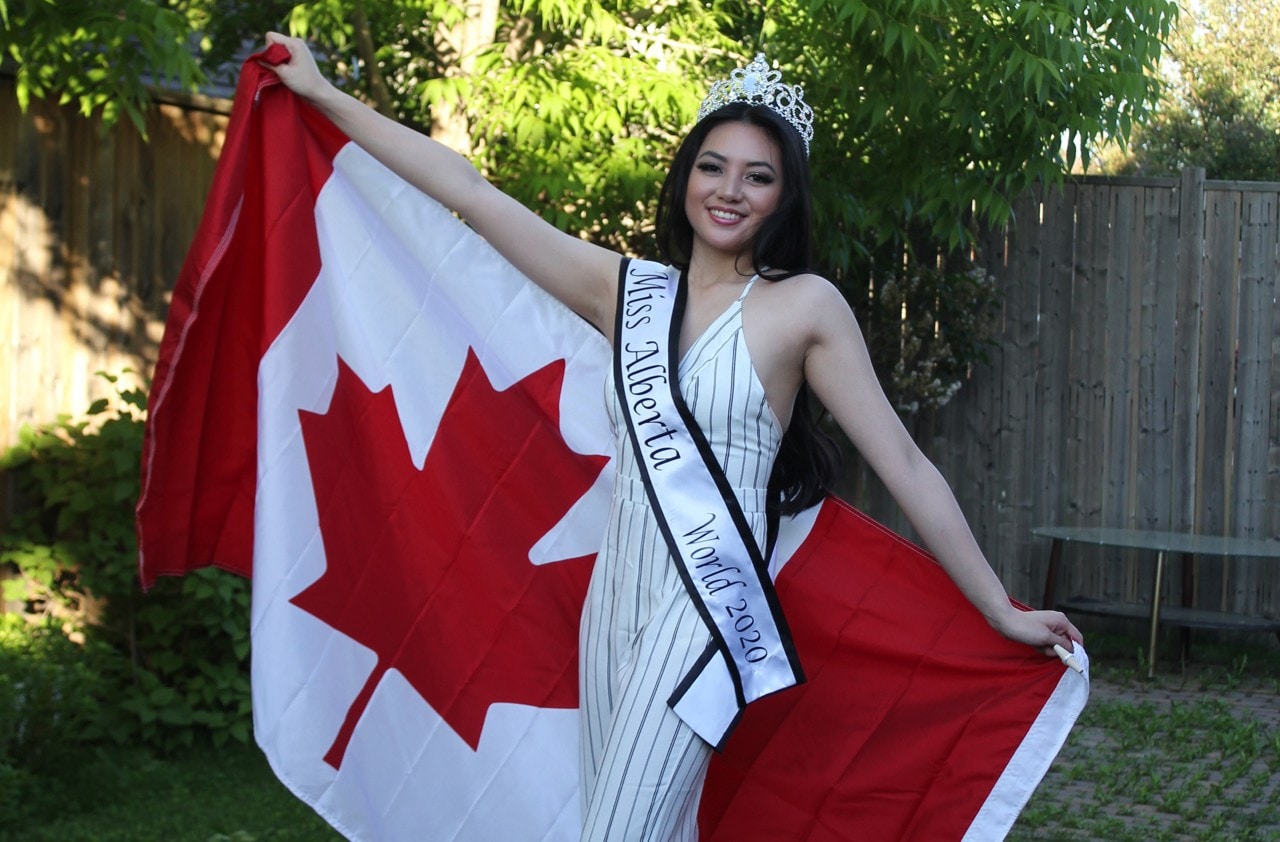 It's not every day that someone tells you the reality TV show Toddlers & Tiaras changed their life, but that's exactly what happened to Sophia de Guzman, a front-end cashier at Joly's Your Independent GrocerTM in Fort McMurray, Alta.
When Sophia was 11, she started watching the show and became intrigued by the idea of competing in a pageant herself. One day, her mom found a pageant that was being held in their city and asked Sophia if she wanted to join. She said yes, even though she was a shy kid who was very nervous about performing on stage in front of many people.
"I felt that doing pageants could help me overcome my shyness to benefit myself in the future," she says.
And that's exactly what happened. She ended up winning her very first pageant, an experience she describes as "wondrous and amazing." Sophia was hooked.
Fast-forward eight years and Sophia feels like a totally different person.
"After years of being involved with pageants, I'm able to speak out more, be more confident and take initiative," she says. "Pageants have helped me break out of my shell to become the person I am today."
It's that type of drive and initiative that earned her the Miss Alberta World 2020 title and got her into the Top 20 at the Miss World Canada last November. It's also why she plans to keep competing once she finishes school.
Pageants have helped teach Sophia the importance of stellar time-management skills. She's a first-year student in Keyano College's bachelor of science in nursing program, regularly does charity work—including making and distributing free masks to frontline workers, seniors or people experiencing homelessness—and even finds time to take virtual taekwondo do classes. (She's currently a second-degree black belt.)
"I tend to make a schedule to have a guiding direction of how many hours I would dedicate to each activity," she says. "It might seem overwhelming, but if you love what you're doing, I believe that you can always make the time."
One non-negotiable in her schedule: giving back to her community. She first started doing charity work as part of her interest in pageants, but she can't imagine stopping.
"I've grown up in Fort McMurray for more than half of my life, and I always want to do something to give back," she says.
She's volunteered at several organizations, including her local Food Bank and Boys & Girls Club, the Canadian Cancer Society, and the Filipino Canadian Association.
Since the start of the pandemic, she's distributed more than 1,800 fabric masks that she made herself, free of charge to frontline workers, seniors and the homeless in the city and across Canada. In June, she made more which she sold to benefit the Children's Wish Foundation. So far, she's raised nearly $8,000 for the organization.
But while her reign as Miss Alberta World is coming to an end (a new winner will be crowned in March), she doesn't see herself pulling back from meaningful work.
"I won't stop doing my charity work," says Sophia. "I will continue to involve myself in the community and to help others to the best of my abilities."