Tadeu and Luca have finally arrived
August 26, 2021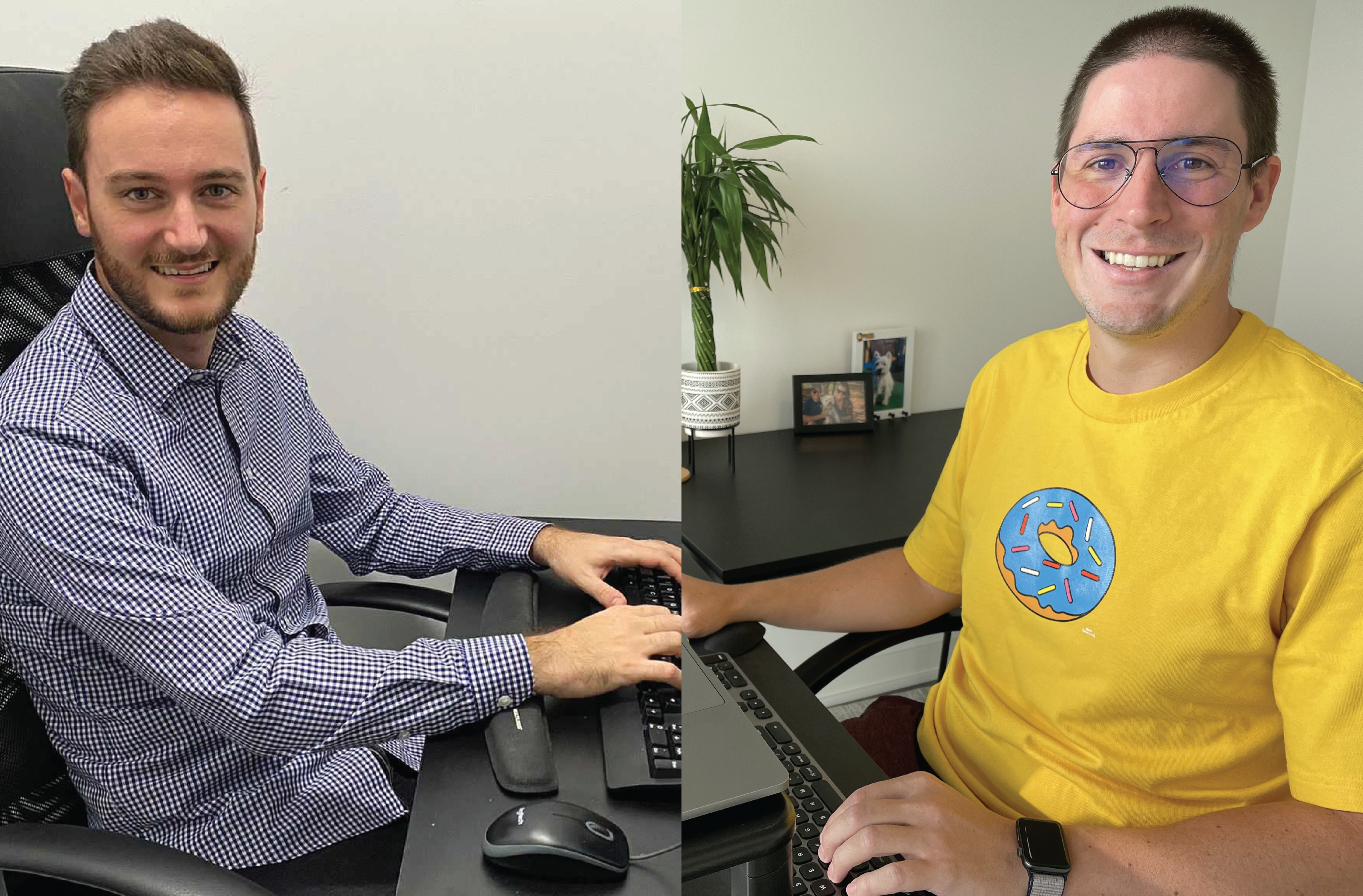 When Tadeu Granemann finally stepped off the plane and onto Canadian soil at the end of 2020, it was the culmination of more than a year's worth of planning, dreaming and—he admits—feeling anxious.
Tadeu was moving to Canada to begin his new job as a Senior Site Reliability Engineer at Loblaw Digital, more than a year after he had been offered the job. Back in September 2019, Tadeu was like many job applicants: excited about the opportunity and curious about how the rest of the application process would go. Unlike other job applicants, he wasn't just thinking about how many rounds of interviews he'd need to do or how he'd negotiate his salary; a native of Brazil who applied to Loblaw because he wanted to move to Canada, he was also thinking about work visas, cross-continent moves and what it would be like to build a new life in an entirely new country.
"I had spent two and a half years in Chicago learning English, then my wife and I moved to New Zealand for about nine months. When I saw the Loblaw job posting, I was back in Brazil and working there, but I had started sending out resumes because I decided that I wanted to live abroad again," Tadeu says.
For Luca Landi, one of Tadeu's teammates and another international hire, moving to Canada from the U.K. had been a long-time goal. He and his wife had tried immigrating once before but it didn't work out, so when Loblaw offered him a Senior Site Reliability Engineer role and started the process of relocating him, he was excited but cautious.
Unfortunately, COVID-19 made an already complicated process even more complex. Still, despite the challenges, both are thrilled to be in Canada and working for Loblaw—and so is the company, which ramped up its international hiring strategy last year as a way to stay competitive and attract a variety of workers.
"At Loblaw, hiring the right talent is a key part of our business strategy, and we tie this into our overall diversity, equity and inclusion objectives with the goal of building a diverse workforce," says Michael De Guzman, Director of Talent Strategy. "This is only achievable by opening up and giving everyone an equal opportunity."
Loblaw also supports international hires however it can. The company provides international hires with HR and immigration specialists, house-hunting help, and in Luca's case, even groceries. When he and his wife arrived in Canada, his manager sent him a care package of Loblaws products as a way to welcome him to the team.
Both parties even work together to figure out how, or if, new hires can get started on their new roles from their home countries.
For Tadeu, it didn't make sense to start work from Brazil—and as the year dragged on, he began to worry that he'd never be able to move.
"The company could have actually given up. They could have said 'it's taking too long, so we don't want you anymore,'" he says. Of course, Loblaw didn't, and when he found himself stepping off the plane on December 31, 2020, ready to start a new year, job and even life, all he could feel was grateful.